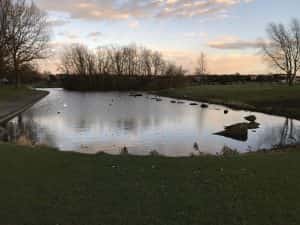 Gateshead residents are blaming council spending cuts for the decline of a popular local park, which they say has gone from 'decorative' to 'dump'.
Oliver Henderson Park, in Leam Lane Estate in Gateshead, has undergone a dramatic change in the past few years and has frustrated some of the locals in the area.
"It's disgusting," said local dog walker Andrew Johnson. "I've lived here all my life and never have I seen the park in such a state.
"[It's] absolutely appalling, I'm paying a ton of council tax and this is what I'm getting."
"The area is an absolute mess," agreed Mark Batey, a Gateshead local. "What's worse is the council have paid for these swans to be here but no one is cleaning their mess up … as a result the pond and the surrounding areas are fifthly."
Gateshead Council, which is responsible for the upkeep of local parks like Oliver Henderson, has reportedly had its budget for parks and green space preservation cut by 97% in the past five years.
Large-scale budget withdrawals began under the Tory/Lib-Dem government in 2010. In a review of spending carried out by the coalition, park maintenance was one of the many public services that saw major cuts.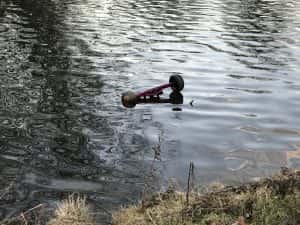 A subsequent reduction in services such as lawn-mowing, bin collection and pond maintenance was inevitable, as councils no longer had the money to fund them
But locals say the cut in service is turning areas that once enhanced their neighbourhoods into eyesores.
"The park is a mess," said Charlie Short, a Gateshead student. "I remember when I was younger, the park and the pond was much cleaner and now it's horrendous: [it has] become a dumping ground. There's a kid's bike [and] a wheelie bin and that's just what we can see!"
Concern over the issue is nationwide. Non-profit political-activist group 38 Degrees has received over 320,000 signatures on an online petition asking for the protection of parks to become a legal requirement.
SR News approached Gateshead Council several times about government spending and the state of its parks, but we received no interview or comment.