The Sunderland Football Club mascots have been entertaining families during half term.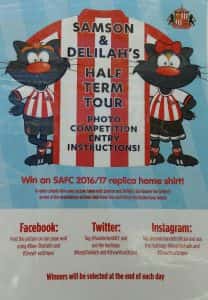 The Club's Samson and Delilah visited The Bridges Shopping Centre on Friday as part of a city-wide tour.
Selina Deeney, Deputy Marketing Manager at Sunderland AFC, said: "We are out all of half-term week in Sunderland with Samson and Delilah. It's just that the people of Sunderland can engage with Samson and Delilah, have their pictures taken and we have also got shirt giveaways and some other prizes. We have been doing it for out the week in different locations, so we have been at the Stadium of Light, we have been into Goals Sunderland and we have been yesterday in Galleries and today we are here at the Bridges."
To be in with a chance of winning a very own 2016/17 replica home shirt fans had to take a picture with the duo and post it on one of SAFC's social media channels using #KeepTheFaith and #ShowYourStripes. There were also some spot prizes during the event. Winners were selected at the end of each day.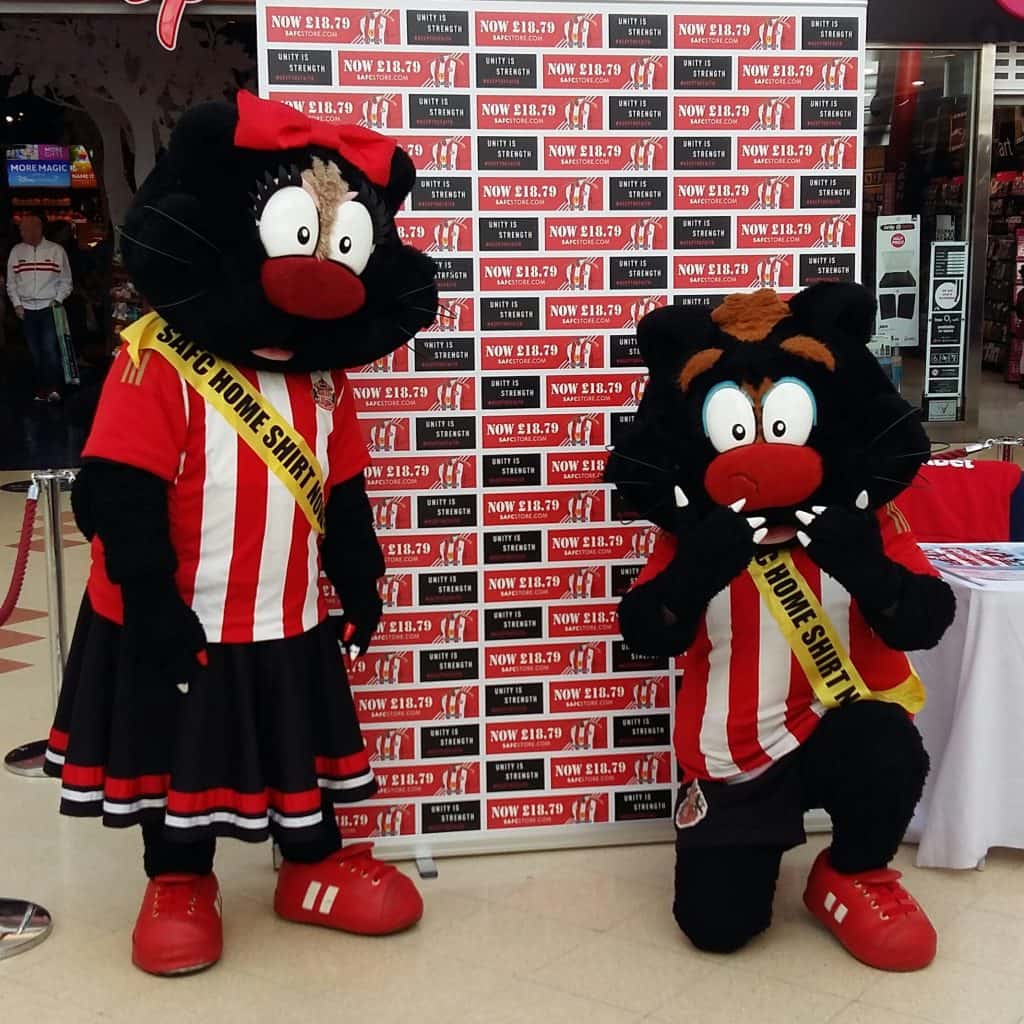 Dozens of families turned up to meet Samson and Delilah.
One of the Bridges customers, Ellis, who took a picture of her child with the duo, said: "I am not really a football fan, but it is good for kids, I suppose. l suppose I would go, after I have seen that I would probably be interested in seeing that."
Samantha Czwordon-Wright, Sunderland Bridges Shopping Centre Manager, said that it was the first time when Sunderland FC Mascots had visited the Bridges with promotion like this.