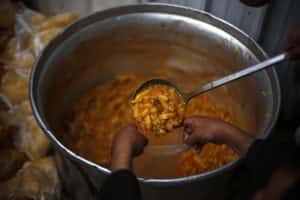 A Sunderland aid worker is fasting for a minimum of 8 hours on Sunday, February 26, in order to raise awareness and funds of the current situation in Yemen.
According to Taz Maqsood and his colleagues, who have contact with a doctor currently in Yemen, Dr Ashwaq Muharram, all aid is being barred from Yemen, causing starvation and malnourishment.
The 37-year-old from Barnes, Sunderland, said: "When you read the news Yemen isn't talked about much. No-one is going to starve in the UK so it is just to give people insight into what starvation could be.
"Starvation is one of the main killers in Yemen at the moment so that was my thought process behind doing the fast. I've never come across anything like that that's been done before."
The money that people would spend on food and drink is being donated to the donation page.
Mr Maqsood added: "People have luxuries that they can spend money on – sweets, chocolate, McDonalds, Subway and so forth, why not put a couple of pound aside and donate. Let's help save some lives in Yemen."
The funds raised will be used to buy basic food such as rice, flour and oil, in addition to sending much needed medical equipment and baby necessities.
Mr Maqsood will be joined by other participants during the fast from 8am on Sunday.
Some participants are hoping to fast for 24 hours.
He is also urging people who want to take part, but cannot for medical reasons, to donate directly to the page.
For more information on the fast for Yemen go to the Facebook event page.