Cheryl and the Prince's Trust are launching a £2M fundraising campaign to invest in more young people through various support.
The singer released a statement on Twitter on Thursday 16 February about future plans of Cheryl's Trust and the Prince's Trust to open a support centre for disadvantaged young people in Newcastle.
It reads: "I am so happy and excited to tell you all that after a five-year relationship with Prince's Trust and a two-year mission along with Cheryl's Trust we have finally found a centre in Newcastle that will be opened this summer! Part of me is still pinching myself!"
She went on to thank her fans for the donations and involvement, which has allowed for this to happen.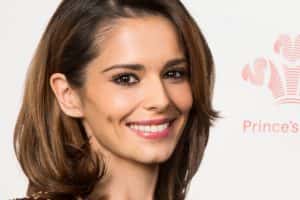 The Prince's Trust helps 11 to 30-year-olds who struggle with employment, school and at a risk of exclusion. They've supported over 58,550 young people between 2015 and 2016 in educational establishments and centres across the country, enabling them to have financial support to develop their employability skills and abilities.
Two North East charities have expressed their words of encouragement for Cheryl's project.
Mental Health Matters (MHM), anticipates that celebrity involvement is likely to spark young people's interest, and deliver key messages about mental health to a much wider audience.
Sonia McGough, Director of Governance at MHM says: "Young people in particular tend to be concerned about the negative response that they may experience from their peers and subsequently are less likely to open up about how they feel. If the support centre is able to provide an environment where it is safe to talk about how they feel, then it is very likely that young people will be encouraged to share their experiences and seek support."
Likewise, Tyneside & Northumberland Mind say that it's always useful for young people to have a local role model – someone from the same background. "There is always more awareness raising to be done and more stigma to tackle. One of the problems is that young people come forward but there isn't suitable services to help them. Hopefully, Cheryl's charity will help address this," Mentions Stuart Dexter, Chief Executive.
To accomplish this, Cheryl is hoping to host fundraising activities across the region in the next coming months for the centre, estimated to support 5,000 people who come from all backgrounds. This includes people who are dealing with drug and alcohol abuse, homelessness, those leaving care, and coping with mental health problems.
Dame Martina Milburn DCVO CBE, Chief Executive at The Prince's Trust said: "The North East of England has one of the highest rates of youth unemployment in the UK. It is crucial for us to intensify our work in this area, where there is a deep rooted pattern of long-term unemployment. We are very grateful for Cheryl for her longstanding and active commitment to the Prince's Trust. The opening of a new centre is certainly an achievement to be celebrated."