Students across the region are demonstrating the value of volunteering whilst giving back to local communities with a variety of student led activities.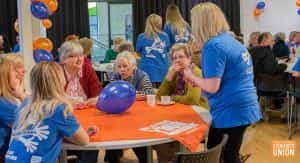 Credit: Sunderland University Students Union.
February 20 to 24 marked the sixteenth year of national student volunteering week taking place up and down the country. The weeks' activities were organised around the theme of 'participate, collaborate and celebrate.'
Volunteering has a history of being popular and often a necessity amongst students. With the job market becoming even more lucrative and a difficult ladder to climb for young people, students are looking to volunteering as a vital option to gain the experience employers look for. Volunteering is often advertised as a place to learn skills, gain independence and make friends. University Student Unions lead the way in making those ambitions a reality.
Adam Gawne, Volunteering and Environmental Coordinator at Sunderland University said: "Volunteering is a really great way to get involved and become active in something new. It's a great way to add experiences and skills to CVs and applications as you can demonstrate loads of things easily from taking part. One of the amazing things about volunteering is that it helps to develop ideas and things people are passionate both on and off campus and bring them to reality.
"I've found volunteering also helps improve wellbeing and feelings of connectedness with other people, as by being involved you know everyone is taking part to improve something and help others."
Throughout the week students can showcase their hard work and contribution to local communities, or participate in events to find new opportunities.
Sunderland University have organised the 'look after your mate' volunteer training, which focuses on mental health and first aid training facilitated by St Johns ambulance.
Students also visited a local animal sanctuary, volunteered at an afternoon tea party in collaboration with Age UK and participated in conservation work with Durham Wild Life Trust. The week is brought to a close in Sunderland on Friday February 24 with a student volunteer thank you event.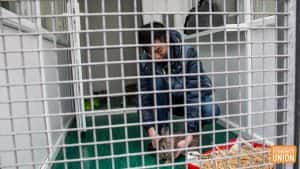 Adam said: "For us in the Students' Union, Student Volunteering Week has been a massive success.We created a programme which we hoped would be interesting to students across the University.
"As a result, we've had lots of interest and sign ups from students who haven't volunteered with us before. Most of the opportunities had all the available spaces filled even before the week started. We're always adding new opportunities and welcome anyone who wants to start volunteering."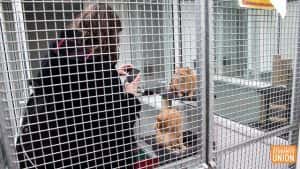 Newcastle University also held a volunteering fair on Friday February 24 to mark the last day of volunteering week.
NUS Vice President Society & Citizenship Rob Young said: "With over 80,000 volunteers and having raised over nine million pounds in students' unions last year, students have a brilliant story to tell about the impact that their volunteering has on each other and on wider society.
"In every one of our 550 member students' unions there is a wonderful story to tell about student volunteers and I am proud that once again NUS are part of that national celebration for student volunteering week."