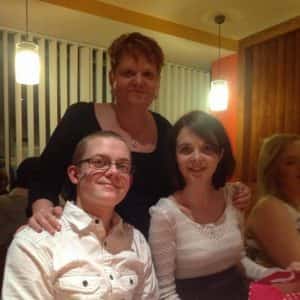 A Gateshead family has come together to give their much loved son and brother a 21st birthday he won't forget. 
Lisa Skeen, 44 and Bethany Dodgson, 23 are hoping to give 20-year-old Dominic Skeen cards from people around the UK and the world.
The pair from Rowlands Gill, in Gateshead, would like to get as many cards as possible for him to open on his birthday on July 10.
Dominic, who has a range of health problems, has defied the odds.
When he was born prematurely, the family were warned he wouldn't be able to walk and talk.
He was diagnosed with with osteomylitus, a bone infection, at 25 days old and developed hernias at the age of 4 months and spent a lot of time in the Royal Victoria Infirmary special care unit.
"He has fetal valproate syndrome, which has caused global mental development delay, autism, arthritis, glaucoma, congenital cataracts and has an under and over active thyroid," his sister Bethany said.
"With Dominic's disabilities he doesn't fully understand his 21st is a big deal, it's even bigger for us.
"It shows him his 21st is a special birthday for everyone."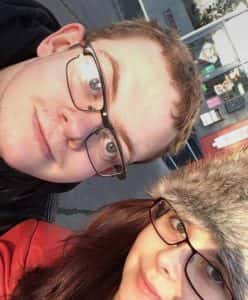 Due to his low key social life, the majority of his birthday, will be spent with close family members.
His mother, Ms Skeen, said: "Dominic is fascinated with countries so I thought as it's his 21st, do something he wont forget.
"I want to do this for Dominic because [of] his disabilities, [he] misses out on so much that a young man does, so I wanted something special."
Miss Dodgson, Dominic's sister added: "Words wouldn't be enough on what this would mean to us if we are successful."
The family are also taking Dominic to Disneyland Paris to celebrate his milestone.
The hope is that sharing a status on social media, the family will reach people from around the world, who are willing to send a birthday card sent to him in time for his big day.
If you would like to send Dominic a birthday card you can contact Lisa Christina Skeen on Facebook for the delivery address.