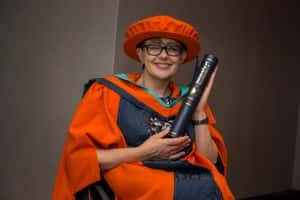 Sporting legend Tanni Grey-Thompson has said it is a " huge honour" to receive her honorary doctorate from the University of Sunderland.
The 47-year-old, who has lived in the North East for about 20 years, was given an honorary doctorate of law from the city's higher education institution on Thursday, December 1 at the annual Winter Academic Awards ceremony.
Baroness Grey-Thompson said: "It's just really nice. It just looks quite cool actually! "Universities don't have to make any honorary degrees, they can pick and choose.
"There's thousands of people they could pick from so the fact that my name made it onto the shortlist and through the process is huge.
"It's a huge honour."
As well as being an eleven-time Paralympics Gold medalist, Baroness Grey-Thompson also sits in the House of Lords as an independent cross-bench peer.
She added: "I guess for me now in the work that I do in politics it's quite a motivator because the university are putting their trust in me and think I've done a good job so far so I have to keep doing it.
"It's nice for my family but for me personally for me it's a big motivator."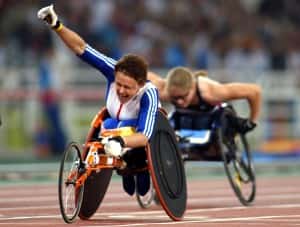 Baroness Grey-Thompson has been acknowledged as one of the most gifted sportswomen of her generation having competed in five Paralympic Games.
She also won the London Wheelchair Marathon six times between 1992 and 2002.
Following her retirement from athletics she has played a prominent role in public life, and became Dame Tanni Grey-Thompson DBE in 2005 in recognition of her services to sport.
In 2010 she was elevated to her current position in the House of Lords and takes an active part in debates, with particular focus on sport, disability, health, welfare, and youth development.
She also helps to coach other wheelchair athletes, such as paralympian Jade Jones from Middlesborough along with her husband Ian, as well as working in partnership to develop better racing chairs, gloves and other equipment.
And in her parliamentary and wider work, Baroness Grey-Thompson remains a staunch advocate for the combination of education with sport, and for fitness and exercise.
University vice-chancellor Shirley Atkinson said: "We are delighted to be paying tribute to Baroness Grey-Thompson and James Ramsbotham at our Winter Academic Awards Ceremonies.
"Both have all made such a significant impact in their chosen careers and their own journeys to success will no doubt be an incredible inspiration to our graduates who are celebrating their own academic success."