A container full of donations from the North East has begun its journey to Syria to help refugees in need.
Boxes Of Hope filled with donations from around the region and the rest of the UK were collected.
They were prepared for individuals, mainly children, with a variety of gifts inside.
Medical aid, food and warm clothing were also gathered from around the country.
They were brought to South Shields, where volunteers sorted them and packed them into the container.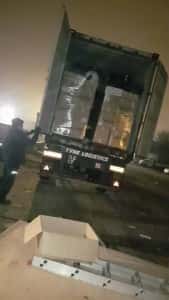 Dan Dowling, a RAN committee member has been collecting donations for a number of weeks for the container.
"Our sorting day brought warmth to a cold weekend.
"People from all corners of the region gathered together, rolled their sleeves up and work tirelessly.
"People involved should be very proud today – they are making a real difference to lives of people who are caught in the heartbreaking conflict," he said.
Taz Maqsood, another volunteer at the charity, added: "Committee members and volunteers worked non-stop during the day and didn't finish until 10pm [on Saturday].
"A big thank you to all who contributed and helped out, let's hope the people of Syria find some comfort and love in this container."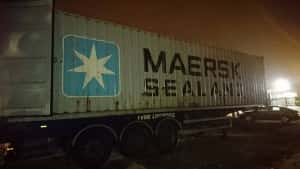 It is hoped the container will reach Syria within a month.
The container was put together collectively by the Refugee Aid Network (RAN) UK and Middlesborough-based charity One Ummah.
One Ummah has been contacted for comment.