St. Benedict's Hospice has put up their Dedication Tree in the Bridges for a fifth year running. With community support growing each year, they've already hit a record fundraising amount for 2015 and are hoping to do better this year.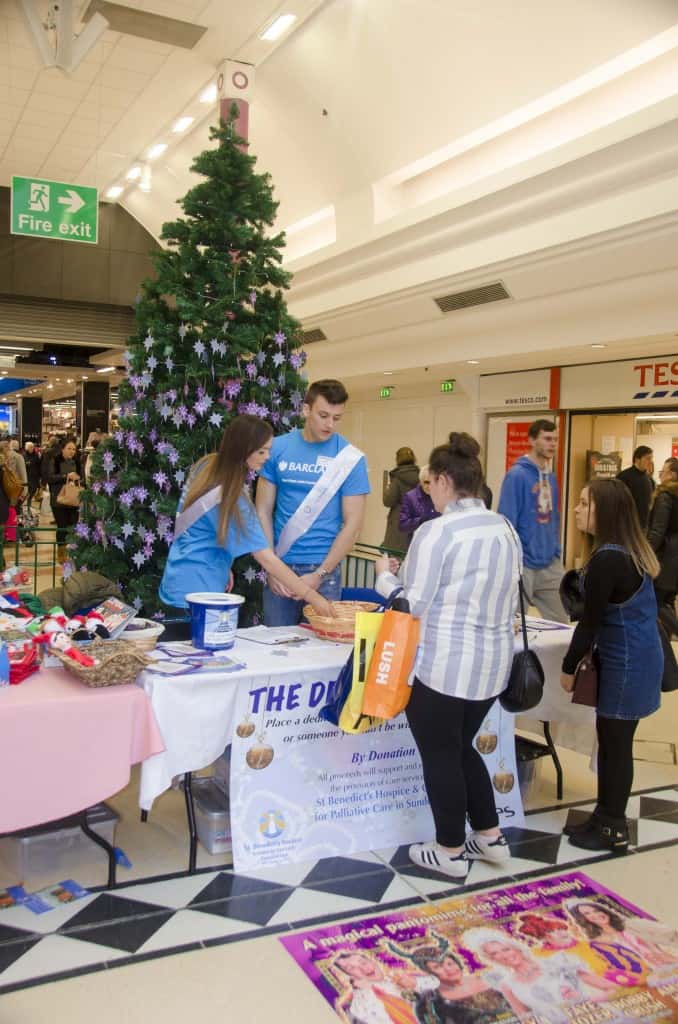 The tree gives people a chance to remember people who can't be with us this Christmas, be it people who are overseas or who have passed on.
Katrina Flynn, Fundraising Manager for the Hospice said: "It's a chance for people to write a dedication to somebody they can't be with at Christmas. At the same time it helps us to support patient care service throughout the year. Public support for the tree has been fabulous so far. We've had a record amount last year. This year we're doing better than last year. It's got off to a great start.
Here at the hospice, we care for people with all sorts of different conditions. The money thats raised goes to support that in many different ways. Its a very expensive service to run. We support and enhance the care thats provided through the NHS."
The Hospice helps to provide specialised palliative care for it's patients. Palliative care is the acknowledgement that suffering is more than physical distress. It recognises that patients need physical, psychological, social and spiritual care that works as one.
Palliative care is mainly for terminally ill patients who have a limited recovery, such as patients with an end-stage of cancer. The focus of care is the quality of life, helping the patient to go from one day to the next.
Supporting the Fundraiser are some corporate partners including Barclays Bank and Gentoo.
Jack Hepple, 21, representing Barclay's Bank said: "We're here raising money for charity and doing our part for the community. Lots of people creating dedications. It has been quite busy beforehand, I think we're going to have a busy stint here."
The tree will be in the Bridges until Sunday, 18th of December.
If you'd like to volunteer your time to the fundraiser, do contact the hospice at: 0191 512 8436