John Mair has been given a life sentence after being convicted of the brutal murder of Labour MP Jo Cox. An Old Bailey jury took just over 90 minutes to convict the 53-year-old of murdering the 41-year-old mother-of-two.
Mr Mair repeatedly stabbed and then shot the MP in broad daylight outside of Birstall library, in West Yorkshire a week before the EU referendum.
The Judge said "This crime was so exceptional it demanded a whole life sentence.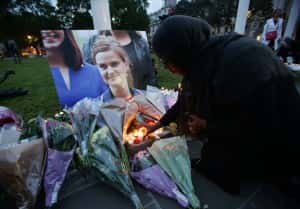 His inspiration was not from "love of country or your fellow citizens", but was "an admiration of Nazism" and similar white supremacist ideas where "democracy and political persuasion are supplanted by violence".
MP's from the North East have taken to Twitter to pay respects to the beloved Jo Cox.
Jeremy Corbyn Labour MP who has visited Sunderland a number of times, has paid tribute saying: "Jo Cox believed passionately that all people can achieve their full potential given the opportunity. Her murder was an attack on democracy, and has robbed the world of an ambassador of kindness and compassion.
"Jo's values were lived out in her last moments, when she bravely put the safety of her staff before her own. Jo is someone the Labour Party will forever be extremely proud of. The single biggest tribute we can pay to Jo and her life will be to confront those who wish to promote the hatred and division that led to her murder."
Another MP Paula Sherriff tweeted saying she is: "Thinking of Jo Cox's brave, dignified and courageous family today".
When asked to confirm his name, John Mair, described by neighbours as a shy loner, said: "Death to traitors, freedom for Britain".
He refused to answer to the charges against him and not guilty pleas were entered on his behalf to murder, grievous bodily harm to Mr Kenny and possession of a gun and dagger.
Justice has been done as John Mair will spend the rest of his life behind bars.
Tributes continue to be paid towards Jo Cox and her family.