It was lights out at the Stadium of 'Light' on Saturday afternoon after a power cut.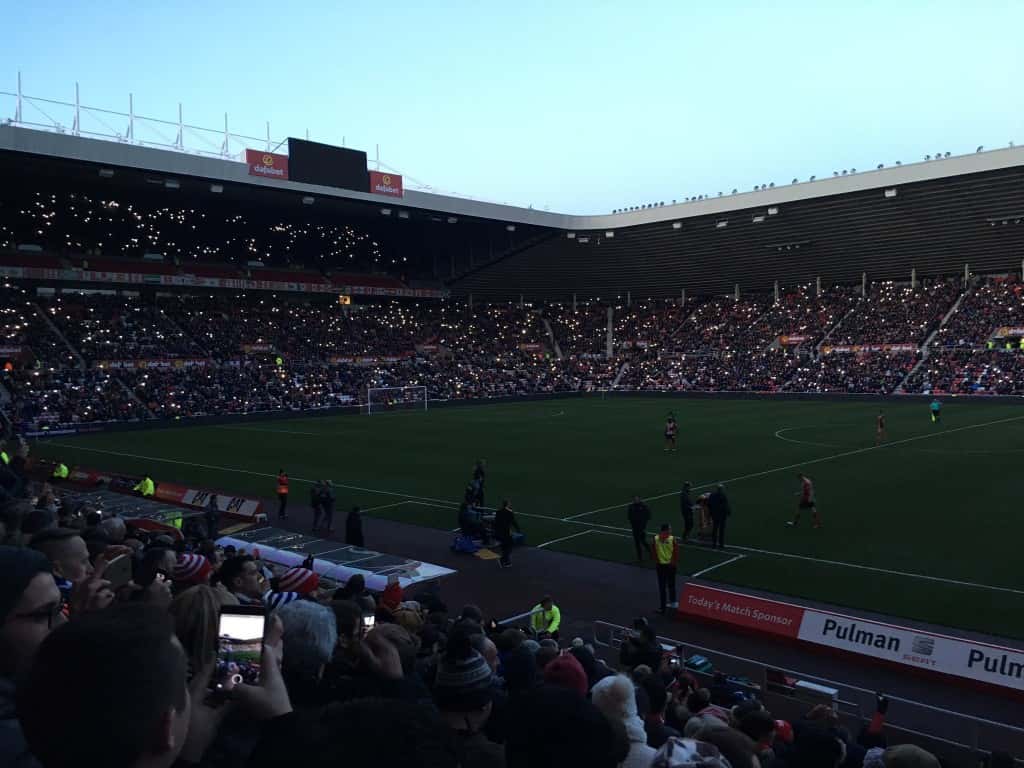 It's highly unlikely there has ever been such an appropriate name for a football stadium, as the Stadium of Light plunged into darkness six minutes into the second half of the Black Cats' Premier League clash with Hull City.
However, fans made light of the situation and shone their mobile phones as referee Lee Marson took the players off the pitch for around 10 minutes.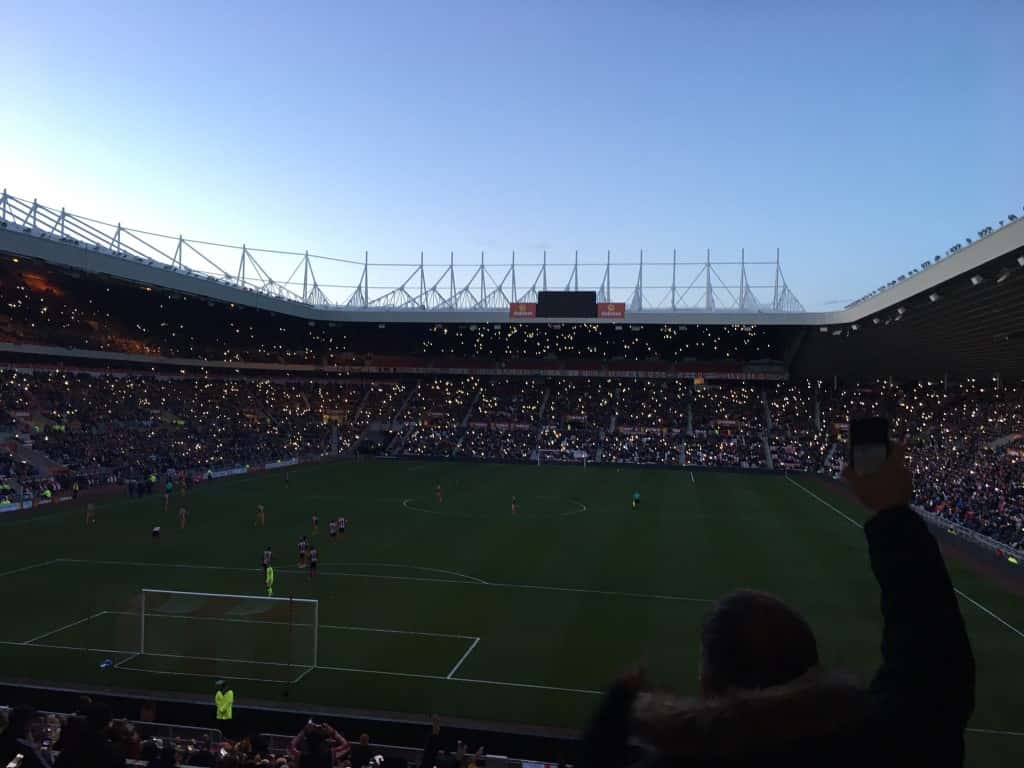 At this point the game was finely balanced as Jermain Defoe's 150th Premier League in the opening half was all that separated the two sides in the relegation hum-dinger.
"We'll play in the dark" rang around the ground before play resumed as the flood lights came back on, courtesy of the backup generators.
Sunderland went onto win the game 3-0 thanks to two goals from Victor Anichebe, giving David Moyes his first home win of the season.
Following the conclusion of the game an announcement told everyone in the ground that power would not be restored and that they would need to leave as soon as possible.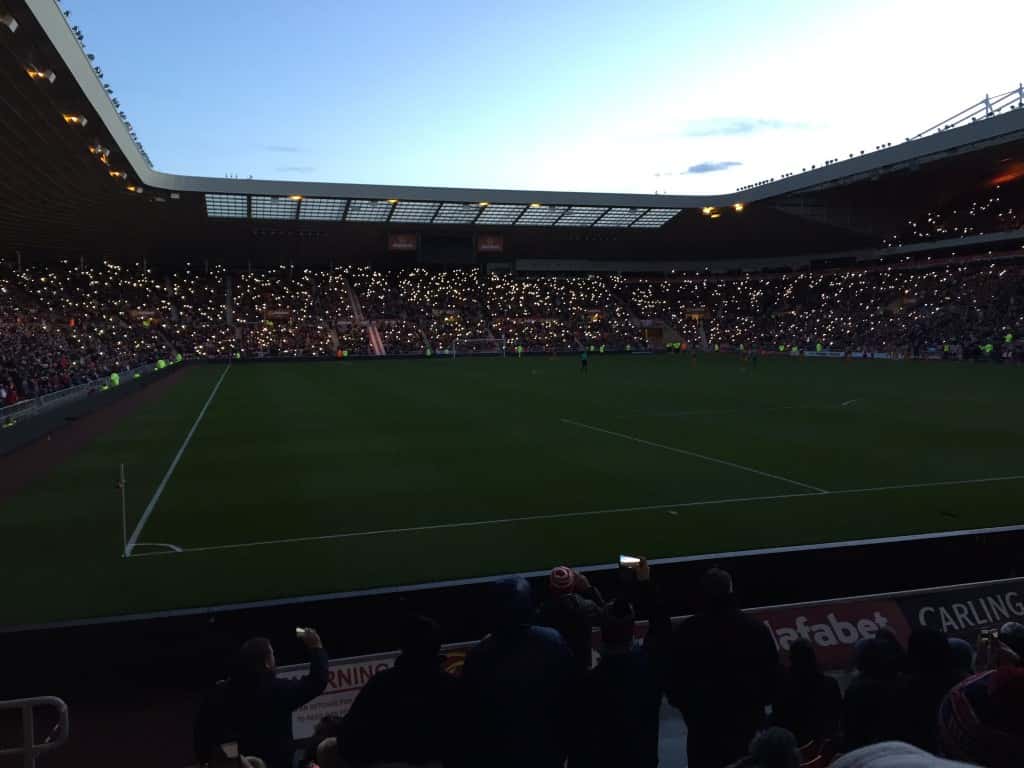 Due to the power failure at the Stadium of Light, the North East Vegan festival has been cancelled today (Sunday 20th November).
It's understood nearby residents were not affected by the loss of power.