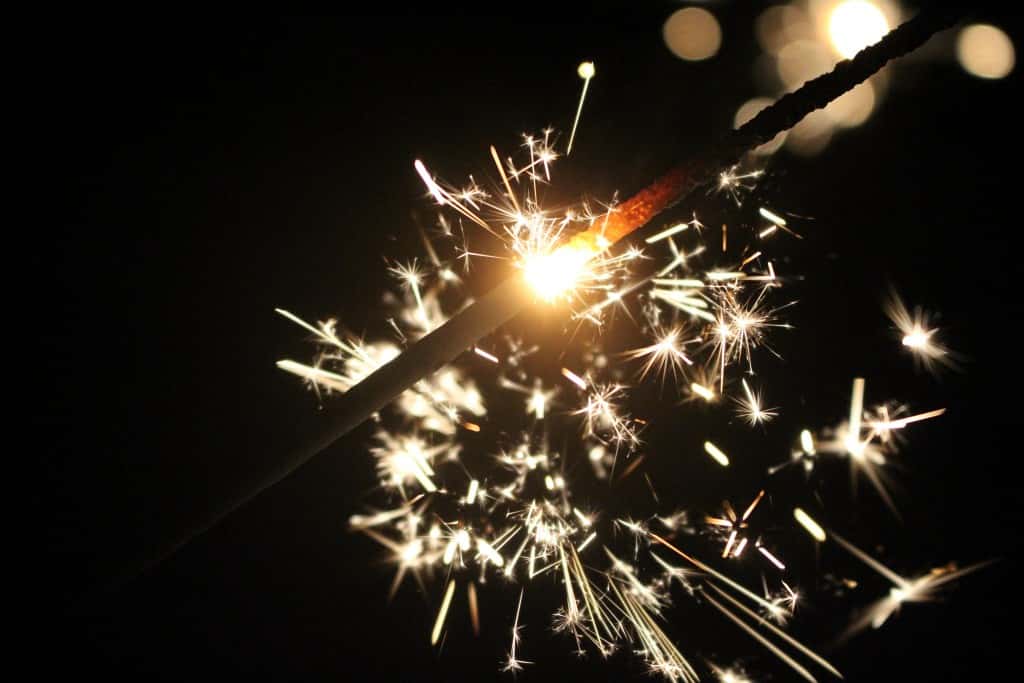 A mum from South Tyneside wants the public sale of fireworks to be banned after her 12-year-old son was attacked.
Twelve-year-old Leo Stephenson was walking home from Asda in Boldon at approximately 6.30pm with his friend, when two people wearing clown masks in a black car threw a firework at them. Both boys were uninjured as the firework missed them by inches.
Leo's mum Donna Stephenson, 41, from Jarrow, said: "Leo was shocked, it happened so fast. He was deadly white when he came home, I don't think he realised it could have been fatal."
"My anxiety is through the roof!" exclaimed Ms Stephenson. She no longer wants Leo going out with his friends when it's dark: "I was livid, really angry, but so happy it hadn't hit him or anyone else."
"I was furious that people do stuff like this with no thought of the aftermath or the devastation that could be left behind. It scared me massively" Ms Stephenson said.
There is an online petition on the official government website to ban the sale of fireworks to the public and only approve organised displays. Mum of four Donna Stephenson massively supports this, saying: "I hate fireworks, they scare me."
The petition has 142,375 signatures and counting, with more than 3,200 signatures are from the Tyne and Wear region.
The petition has been waiting 13 days for a government response and since it reached 100,000 signatures, it will be considered for debate in parliament.
Mike Old, who started the petition, wrote: "Every year 1000's of people are hurt, burnt, maimed and even lose their lives through accidents involving fireworks… Ban them please."
A spokesperson for Sunderland City Council, stated: "Everybody's priority with fireworks should be safety and it can be a safer and more enjoyable way to see and hear them at public displays, such as Saturday's Sunderland Illuminations show.
"If you are thinking of using fireworks then you need to handle and store them carefully to protect you, your family, and your friends."
The Tyne and Wear Fire and Rescue Service reported that the number of calls received on November 5, 2016 was the lowest for 17 years. The service received 290 calls, almost four times the daily average of 83.
The service stated that Bonfire Night remains one of the busiest of the year. This year saw a small increase in the number of incidents attended by firefighters, with 170 on November 5, 2016 compared to 162 in 2015. This is more than four times the daily average of 39 throughout the year.
For the period November 1 to 6, the fireworks and bonfire incidents report shows a 16 per cent reduction in the number of incidents attended from 716 in 2010 to 599 in 2011. There has also been a 3.7 per cent increase in the total number of incidents attended from 433 in 2014 to 449 in 2015.
Amy Watkins, a spokesperson for the North East Ambulance Service, said: "Our records indicate that we received four calls throughout the North East for bonfire night related injuries this weekend. In comparison, we had six last year.
"All four callers dialled 999 in relation to facial injuries caused by fireworks and their ages ranged from 18 to late 60s. Out of the four, two required hospital treatment.
"Every year we attend incidents where people have been injured due to fireworks. Although these numbers may seem relatively small, they could still potentially have been avoided.
"Publicly organised firework displays are the safest as they are in a controlled environment, and run by people who follow strict instructions. It is advisable to attend these where possible.
"Everyone wants to enjoy this time of the year so try and make it as safe as possible."
Sunderland schools have forwarded a message from the Tyne and Wear Fire and Rescue Service to remind and warn local parents and young people of the dangers of fireworks.
"Using fireworks in a public place is illegal, and carries an on the spot fine of £80.
Young people should be advised never to hold a lighted firework in the hand, or to throw fireworks.
"Concerns are also being raised that some young people may be purchasing fireworks from unofficial, unlicensed sources. This is both illegal and dangerous. These fireworks often do not comply with safety standards and can have a much shorter fuse, which increases the risk of injury."