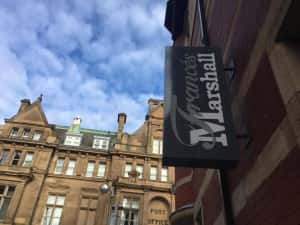 A Sunderland hair salon has partnered with hair product company Good Hair Day (GHD) to raise awareness of breast cancer.
The salon, Frances Marshall, West Sunniside, Sunderland, has paired with the company by selling limited edition Electric Pink hair stylers and hairdryers created for Breast Cancer Awareness month.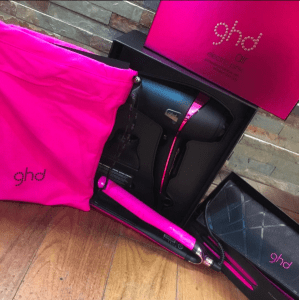 The products prices range from £99 to £165, with £10 going towards Breast Cancer Now.
Georgia Kirven, a stylist at the salon based on West Sunniside in the city centre, who has had her hair dyed pink to raise awareness said: "Breast cancer is such terrible disease that has impacted the lives of so many of our clients.
"It runs in the family of our top stylist, Brooke, with her nana suffering from it.
"We're so passionate about supporting cancer charities as hairdressers because we understand the impact that losing someone's hair through cancer treatment can have.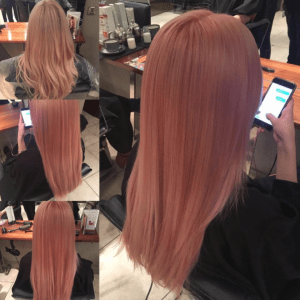 Amelia Hall, co-owner of Frances Marshall, added: "It's a good cause and you hear about it all over the place now.
"A lot of people are happy to give their money to the cause, but it's probably because they're pink as well of course!"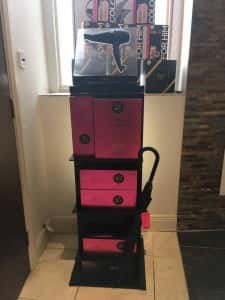 Bernie Nolan, head of corporate partnerships at Breast Cancer Now said: "Every year more than 50,000 women in the UK receive the devastating news that they have breast cancer.
"This month alone, almost 1,000 women will lose their lives to the disease.
"GHD is generously supporting us once again this year helping us raise money to fund research to stop women dying from breast cancer."
However, the fundraising plan has been met with criticism.
Camille Thomas lost her grandmother to the disease and has reservations about the initiative.
The Durham University admissions assistant said:  "Unfortunately I think a lot of people and companies think that by making something pink and putting a logo on will raise money.
"It doesn't raise awareness once the product is sold as others who haven't seen the advert will just think someone has them in pink because they like pink.
"Also these products are kept at home so no-one sees them.
"Maybe pink nails or hair would be something nice if a lot of people did it, as people can see it and they're easy to show off."
Breast Cancer Awareness Month runs annually throughout October.