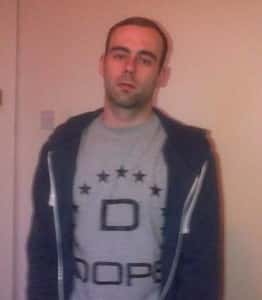 A Sunderland mum has made an emotional plea for her son to come home one year after his disappearance.
Callum Young, who will now be 23, was last seen on August 27 last year at his home in Hylton Road.
Mr Young was reported missing three days later on August 30, after he had not been seen for three days and his family could not make contact with him.
Police have viewed numerous hours of CCTV footage, spoken to his family and friends and those who knew him, carried out enquiries on social media and used specialist resources to carry out extensive searches.
As well as this a number of public appeals have been made for Callum – or anyone who has information about where he may be – to come forward.
However, Callum he is still missing and has not returned home – or been in contact with his family – for 12 months.
Callum's mum, Colleen Young spoke to SR News urging her son to come home.
Northumbria Police have been in regular contact with Callum's mother throughout the enquiries.
Sergeant Colin Bell said: "We are still in contact with Callum's mum and know how difficult the past year has been for her not knowing where her son is or why he has gone missing.
"It is incredibly out of character of him, we know she is desparate for news on where he is and we are determined to do all we can to ensure he is found and she has answers to the many questions she has.
"If anyone has information that they think could help we want to hear from them, no matter how small or insignificant the information may be, it may be absolutely crucial in helping us to find Callum.
"I would like anyone who lives in Hylton Road and the surrounding area – or did last year – to think back and ask themselves whether or not they saw Callum around this time last year.
"If you knew Callum but have not yet spoken to us then please get in contact.
"We will continue to thoroughly investigate any new lines of enquiries and do all we can to ensure he is found."
You can find out more on the appeal Facebook page.