Thousands are expected to attend a North East rally to defend Jeremy Corbyn in Newcastle tomorrow afternoon.
The Defend Corbyn: No To Austerity, No To Racism march organised by Red Labour Tyne and Wear will begin at 12 oclock opposite the Laing Art Gallery on New Bridge Street. It will make its way up to Leazes park where the crowds will listen to a range of speakers including some of the region's trade unions, Gateshead MP Ian Mearns and the recently appointed Shadow Secretary of State for Communities and Labour MP for Easington, Grahame Morris.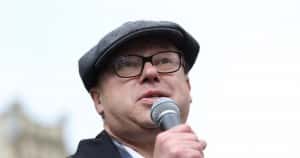 The major theme of the rally is to defend Corbyn's policy programme and to take a stance against recent actions by the NEC that many have called undemocratic. The NEC took the decision not to allow anybody who signed up to the party after January 12 to vote despite the massive surge in membership in recent months. It also allowed people to 'buy the right to vote' at a high cost of £25.
Red Labour Tyne and Wear organiser Diane Jones said: "We believe that the Labour Party NEC has exceeded its powers in shameful attempts to deter new party members from having a vote in the leadership election."
Groups and organisations participating in the march include the Durham Miners Association, the People's Assembly and Junior Doctors' Campaign along with many other supporters.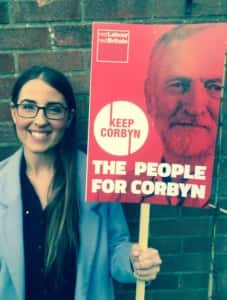 Red Labour organiser Ben Sellers, who had a key role in the social media campaign which elected Corbyn as Labour leader last summer, said:
"We should stop being surprised at this by now, but when you see over a thousand people committing to come to a rally to defend Corbyn in Newcastle within a few hours of posting it on Facebook, you know that the movement around Jeremy and the demand for democratic changes in the Labour Party is still vibrant and growing."
DEFEND CORBY: ANTI AUSTERITY ANTI-RACISM MARCH
12-3PM
SATURDAY 30TH JULY
BLUE CARPET (OPPOSITE LAING ART GALLERY)
NEW BRIDGE STREET, NEWCASTLE, NE1 8AN