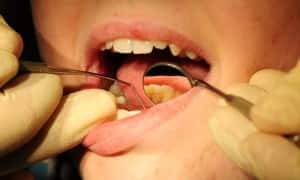 Parents neglect their children's teeth during the Summer Holidays as dentists warn children's tooth removal is at crisis point.
Dentists across the country are calling for parents to stay on top of their children's teeth cleaning regimes now that school is out as new research has shown that parents are allowing their children more sugar packed drinks and treats over the summer holidays but admit that they don't clean their teeth as regularly or for as long throughout the summer months.
Research shows that Sunderland's Children are the least likely to clean their teeth twice a day.
In the whole of the North East, Sunderland parents are least likely to supervise their children's teeth brushing with 62% of Parents only supervising their children occasionally or never at all.
More children in Newcastle are brushing for the recommended 2 minutes each time than anywhere else in the North East. 34.8% brush for two minutes or more versus only 7% in Sunderland
Over 40% of children in Middlesbrough have received Flouride Varnish treatment but only 17.6% of children in Durham have had the same. Interestingly, 76% of parents in both Durham and Sunderland were unaware that the treatment was available to them.
Only 46% of parents in Sunderland take their children to the dentist annually whilst nearly double that amount do so in Durham.
Nearly three quarters of parents in Sunderland allow their child to consume fruit drinks or smoothies whilst significantly less do so in Durham and Middlesbrough.
For information and advice for parents about their childs dental health visit mydentist.co.uk