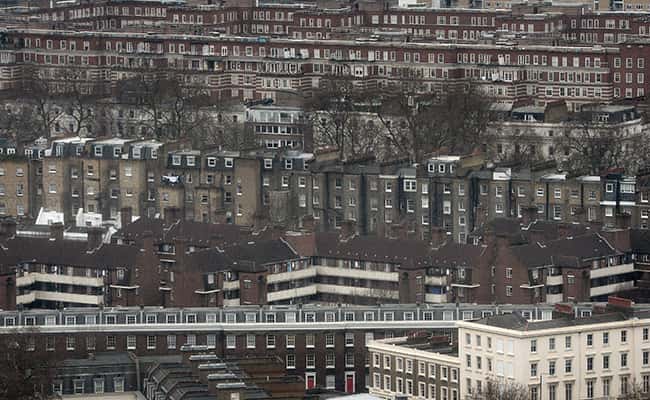 The majority of people in the region think they live on a friendly street.
The survey is by TV estate agent Sarah Beeny, who's famous for presenting TV shows Property Ladder, Help! My House is Falling Down, Restoration Nightmare.
Beeny's estate agency Tepilo found that 81 per cent thought their street was friendly compared to 19 per cent who disagreed and said their street was unfriendly.
Home buyers living in the North East, London and Northern Ireland were particularly likely to say they live in a friendly street.
Meanwhile, people in the East of England, East Anglia and the West Midlands were particularly likely to say their street is not friendly.
Throughout the UK, the research also suggests that good neighbours become good friends.
More than half (51 per cent) of the 2,000 home buyers surveyed socialise with their neighbours, while two-fifths (39 per cent) are friends with five or more of their neighbours.
Many see their neighbours a couple of times a week (38 per cent of people) while 18 per cent see them every day.
Two thousand home buyers aged between 18 and 65 years old, who have either bought a home in the past year, are in the process of buying or are planning to buy within the next 12 months took part in the survey.
Of those, 40 per cent surveyed say children in their street play together regularly.
It seems there are ways to distinguish whether a street is friendly or unfriendly.
For those who described their street as friendly, 53 per cent said everyone smiles when they bump into each other.
However, despite this, more than half (56 per cent) of people admitted to having had at least one row with their neighbours while 27 per cent of those who had had a row said they had argued many times.
On the other hand, 45 per cent of those who said they lived in an unfriendly street said everyone keep themselves to themselves.
Sarah Beeny who runs the online estate agent has given this advice to potential home buyers.
"Living on a friendly street where everyone socialises together can add value to your property and it's definitely worth checking out what the neighbours are like when you are looking to buy a house," she said.
Ms Beeny added: "You could start with asking the vendor about the neighbours, but be aware just because they don't get on with the neighbours doesn't necessarily mean you won't either.
"Check out neighbouring houses to see if they look well cared for and pop by at the weekend to get a feel for the atmosphere.
"If you're thinking of putting in a serious offer, see if neighbours are in and introduce yourself, ask what the street and neighbourhood are like."