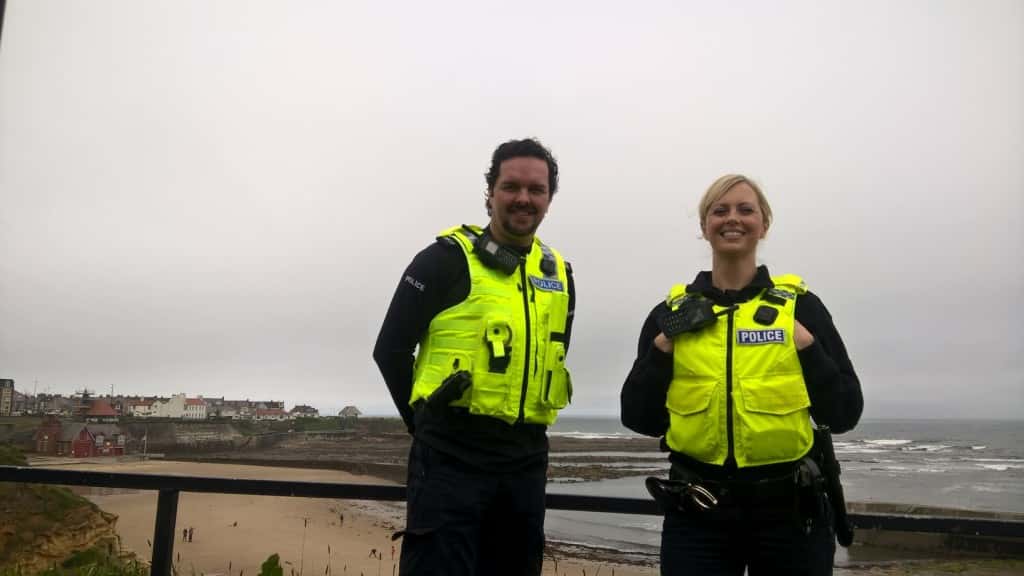 A joint seaside initiative to prevent crime and anti-social behaviour (ASB) is starting this weekend in North Tyneside.
The initiative is aimed at improving the experience of visitors to the area, while also ensuring the quality of life of those who reside there.
Operation Coastwatch sees neighbourhood officers team up with North Tyneside Council, RNLI lifeguards funded by the local authority, the coastguard and street pastors to help keep everyone safe when they spend time at the seaside.
The operation, which includes extra police patrols along the seafront in Whitley Bay and Cullercoats, runs between May 28 and the beginning of September.
Neighbourhood Sergeant Barbara Gilhespy, said: "Our North Tyneside beaches are great places for families and friends to enjoy visiting this summer and we want to make sure they can do this without being concerned about anti-social behaviour.
"To help prevent any issues we're working closely with partners including the lifeguards.
"They are equipped with radios and can contact the police straightaway if they have any problems and we can quickly respond to any calls they make.
"We want to make it clear to the minority who come here and may be considered causing crime or ASB that they are not welcome here.
"We will make use of all available legislation to prevent the actions of a few spoiling the experience of the majority.
"We hope that visitors will feel reassured by seeing police on patrol along the coastline and report any problem behaviour to us straight away so we can deal with it.
"We have ran this operation in previous years and have found this joint approach to work well in preventing problem behaviour."
Officers will also be making checks on nearby off licences to ensure they are fully aware of their responsibilities not to sell alcohol to under 18s.
North Tyneside Elected Mayor, Norma Redfearn added: "The council is delighted to be once again supporting Coastwatch and working closely with the various organisations.
"With so many people visiting our beautiful, award-winning beaches each year, we must make sure that they remain unspoilt and a wonderful place for families to enjoy.
"Our team of popular beach wardens will also be returning soon, helping to keep our lovely coast clean, safe and well-maintained – as well as enforcing the dog beach ban.
"The extra wardens made a big difference last year and they were very well received by residents, visitors and local business owners."
Visitors are also reminded that the beach dog ban is also now in place.
Dogs are not allowed on Longsands (south), Whitley Bay (south), Cullercoats Bay and King Edward's Bay until September 30.
Anyone with concerns about crime and disorder where they live are asked to contact their neighbourhood policing team on 101 extension 69191.