More than 1000 students attended the petting farm at the University of Sunderland yesterday (Tuesday, May 10). 
The University brought animals, who were from the Riggmoor Reindeer farm in North Yorkshire, to the city campus to help students de-stress from exams and assignments.
Students were able to interact with a variety of animals from rabbits and ducks to pygmy goats and alpacas.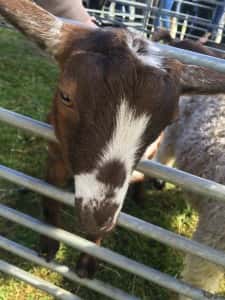 The event was organised by the University of Sunderland's Students Union.
Kirsty Patterson, who is currently the vice president for community and events at the union, said: "The event was meant to open at 11.30am, but it was set up at 10.30am so by the time it had started we have had more people at this event than we have – ever!"
Students from various courses attended the event yesterday, as well as staff and families from across the city.
Student Rachael Lowery said: "I really enjoyed it. It's really relaxing – it's amazing."
The 20-year-old added: "I'm so de-stressed. I don't think anything could've ruined the mood."
21-year-old Emily, who's favourite animal is a cow, also went to the petting farm.
She said: "It's not very often you get to stroke your favourite animal that's not typically a dog or a cat, so it's pretty cool.
"I'd just left my classroom from a sewing project, but it's definitely helped [me de-stress]."
There were two animal handlers on site yesterday to take care of the animals.
Matthew, 40, who is one of the animals handlers at the Riggmoor Reindeer farm, said: "My favourite part is seeing people's faces and people enjoying coming to stroke them because a lot of people don't get to see them."
The farm will be coming back to the university in November with reindeers.