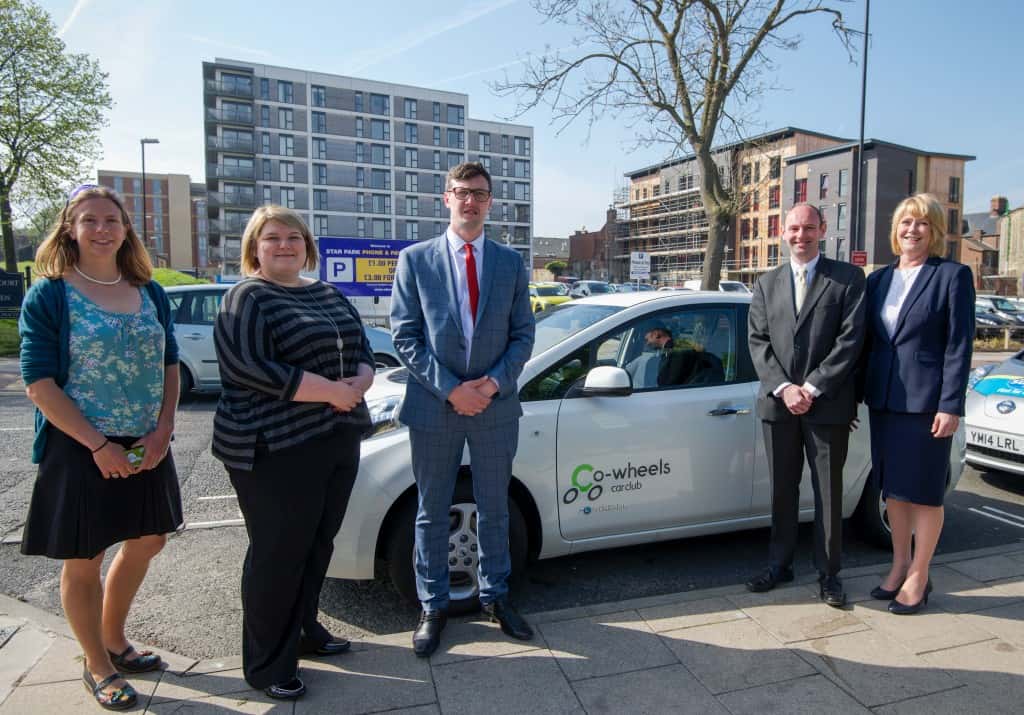 From today, Wearsiders and visitors of Sunderland will be able to use a new car hire service in the city.
Co-wheels Car Club has launched with four low cost, low emission cars, which will be available to hire on a short-term, 'pay-as-you-drive' basis.
The car club allows members to book cars online and unlock them with a smartcard.
At the end of the booking time, the car is returned to its bay for the next driver. Every driver is provided with a full insurance.The car can be hired by anyone holding a driver licence for a year and for periods of 30 minutes up to several days at a time, and are charged on a per-hour basis.
The four Co-wheels car club bays in Sunderland include a Toyota Yaris hybrid car at Boughton Street public car park, and Toyota Aygo at Millfield Metro car park.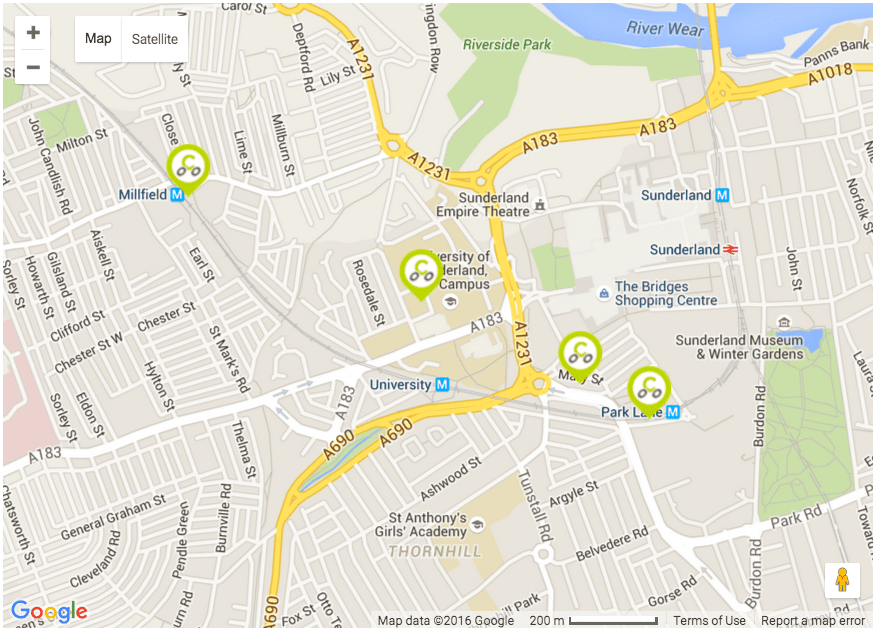 Sunderland City Council and the University of Sunderland have exclusive access to the other two cars, which include a Nissan LEAF electric car at Cowan Terrace/Park Lane Interchange, and Toyota Aygo at City Space University Campus, all available for public hire seven days of the week.
Co-wheels Northern Regional Manager Liz Gray said: "I think it will be really popular here, as we got a really strong partnership with the University and the local council.
"We've got some high visibility and we've got some interested people, first members have already signed up and started using the cars.
"As part of a regional expansion, we are running another 20 cars across the North East and we hope this is just the beginning."
Portfolio Holder for City Services, Councillor Michael Mordey said: "This city is committed to promoting sustainable transport, and this exciting regional project with our neighbouring local authorities is another way of getting people to consider alternatives ways to travel.
"The schemes already in place nationally have reduced business costs by 20%, and also provided thousands of people with access to affordable motoring."
All Co-wheels cars are low emission, hybrid, or fully electric vehicles which help to lower emissions and improve local air quality. The car club also adds social value by encouraging more active and sustainable travel choices, and providing access to cars for those who might be unable to afford a car of their own.
Hire of the cars cost from £4.50 per hour, plus a small mileage fee, with discounted day and evening rates.
Find out more, and claim £20 free driving credit here.