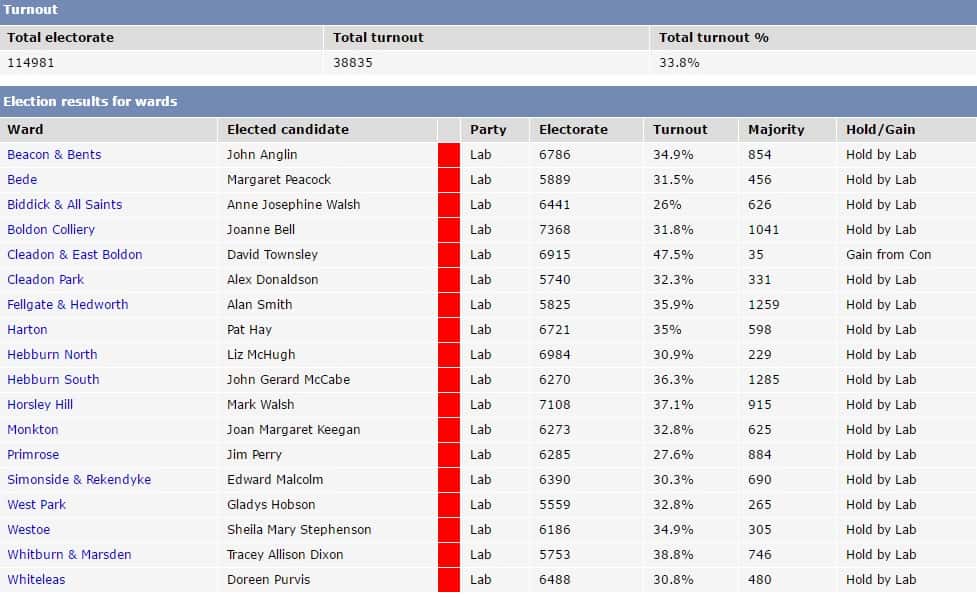 Labour  has strengthened its grip on South Tyneside Council after winning all 18 seats in the area in the local elections last night.
The biggest surprise of the night came from the Cleadon & East Boldon ward, where South Tyneside's last remaining Conservative councillor Jeff Milburn lost his seat to Labour David Townsley.
He is one of the three new faces along with Joan Margaret Keegan, who was elected in Monkton and Liz McHugh in the Hebburn North ward to join the Council.
The overall turnout was 33.8 per cent, compared to 58.8 per cent in 2015, with 38835 votes out of a total electorate of 114981.
The highest turnout was in Cleadon and East Boldon with a turnout of 47.5 per cent and the lowest turnout was in the Biddick and All Saints ward, where 26 per cent of the electorate cast their vote.