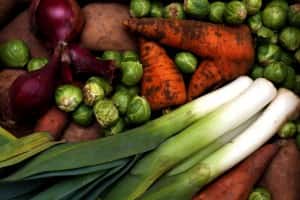 On 15 May 2016, The Stadium of Light will be playing host to yet another Vegan Festival, following their success over previous years.
Veganism is well and truly on the rise. Vegans refrain from consuming meats and other animal byproducts and are among a huge number of people around the world who are against animal cruelty and animal testing.
According to Jimmy Pierce, Media Manager of the Vegan Society, being vegan not only has benefits for the animals but can help with sleep, skin and overall health and wellbeing.
In 2015, the World Health Organisation released statistics showing that meat is actually on par with tobacco in regards to its cancer risk and vegans do in fact have a reduced risk of medical conditions such as heart disease, lung disease, type two diabetes and strokes.
It is likely that the number of vegans in the UK today has more than doubled from 150,000 in 2006. Jimmy suggests that veganism is gaining in popularity due to celebrity endorsement, especially through the likes of Beyonce and Jay Z who took part in a 30-day-vegan-challenge.
If going vegan is something you'd like to try, you can sign up to a 30 day pledge at www.vegansociety.com and help cut out mass animal slaughter, greenhouse gasses and deadly diseases.
NEVFEST will be hitting the Stadium on 15 May so be sure to check out their Facebook page and for more information on the event, or to buy tickets, head to http://www.northeastveganfestival.co.uk.