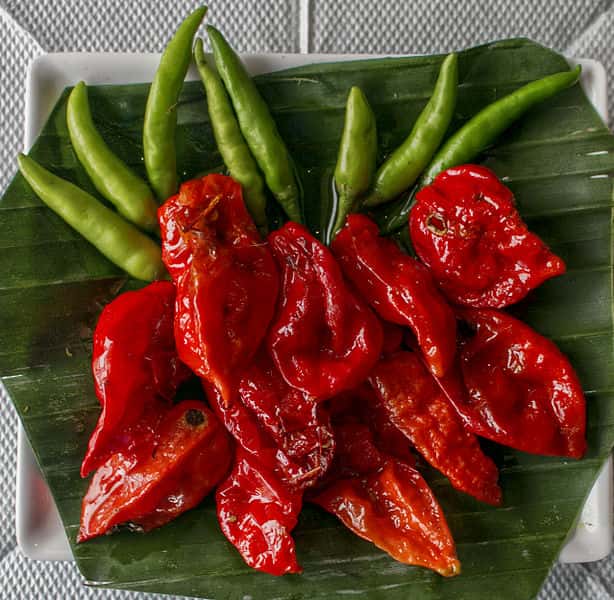 Darlington's annual Festival of Food has a hot new twist this year with its first ever knockout Chilli-eating contest.
Distinctly Delicious Darlington will return to the town centre on May 14 and 15 for its third year, where over 50 stalls, lining High Row and West Row, will be selling locally produced artisan and speciality food and drink.
The festival will feature demonstrations from leading North East chefs as well as tasting sessions and cooking workshops, and as an extra spicy treat for festival goers, organisers are on the lookout for a 'Distinctly Delicious Chilli Champion'.
The knockout challenge to be held at Pease monument on Saturday, May 14, will be compered by chilli grower and expert Dan May.
BID organisers are seeking 10 fiery super fans prepared to eat, chew and swallow whole chillies.
The chillies will grow stronger each round, starting with mild Jalapeños and working up to super hot varieties such as the Dorset Naga, and the champion will win a case of beer as well as the super hot title.
The festival's flagship Locomotion cake parade will also be making a welcome return, recreating the journey of Stephenson's famous train, through Darlington, with 15 cakes representing carriages.
Distinct Darlington is calling on cake lovers, schools, businesses or community groups to volunteer to decorate the cakes, which will then be paraded through the town on Sunday May 15, before being cut up and shared among the crowds.
Each group will be given a time slot to decorate their cake over the course of the weekend and taking part is free, with all materials and decorations provided by the organisers.