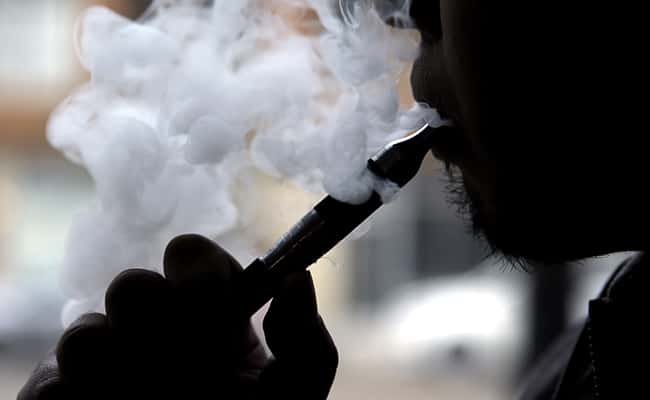 Fresh North East has welcomed a report that concludes electronic cigarettes are a safer alternative to smoking.
The report released today from the Royal College of Physicians has found that e-cigarettes are likely to be beneficial to UK public health.
Smokers can therefore be reassured and encouraged to use them, and the public can be reassured that e-cigarettes are much safer than smoking.
The director of the dedicated anti-smoking service Fresh, which was the first of its kind in the UK, hopes that this will be a reassurance to smokers in the North East who still have concerns about the dangers of e-cigarettes.
A recent survey in the region found that over 54 per cent of people who smoke disagreed e-cigarettes were less harmful than tobacco, and more than 1 in 5 people nationwide thought that they were equally bad to health or were simply unaware of the risks.
Director Ailsa Rutter said: "There are many ways to help make quitting easier, but for smokers who find it hard to stop, the evidence is building that electronic cigarettes are a much safer option"
"Tobacco is a product that kills 1 in 2 lifelong smokers and this level of risk is not comparable to electronic cigarettes. But it is a concern too many smokers see electronic cigarettes as just as harmful. It is not the nicotine which kills so many people, but all the other poisons in tobacco, such as carbon monoxide."
Since e-cigarettes became available in the UK in 2007, their use has been surrounded by medical and public controversy with many people believing that they are a "gateway to cigarettes" or "normalising smoking".
The report also reveals that there is no evidence to suggest that either of these theories are true and, in fact, none of the available products to date, along with other nicotine replacement therapies (NRT), have ever attracted significant use in never-smokers.
Deborah Arnott, Chief Executive of health charity ASH, said: "The RCP report has looked at the evidence and it is clear that it is the smoke in tobacco not the nicotine that makes cigarettes so deadly.
"Electronic cigarette vapour does not contain smoke, which is why vaping is much less harmful than tobacco cigarettes.
"Smokers should be reassured that switching to vaping is a positive and sensible life choice, which can help them quit smoking."
The possibility of some harm from long-term e-cigarette use cannot be dismissed due to inhalation of the ingredients other than nicotine, but is likely to be very small, and substantially smaller than that arising from tobacco smoking.
With appropriate product standards to minimise exposure to the other ingredients, it should be possible to reduce risks of physical health still further.
Although, it is not possible to estimate the long-term health risks associated with e-cigarettes precisely, the available data suggest that they are unlikely to exceed 5 per cent of those associated with smoked tobacco products, and may well be substantially lower than this figure.
Director Rutter added: "Stop smoking services in the North East will also provide quitting support to people using their own electronic cigarettes to quit."
For help quitting contact, click here.