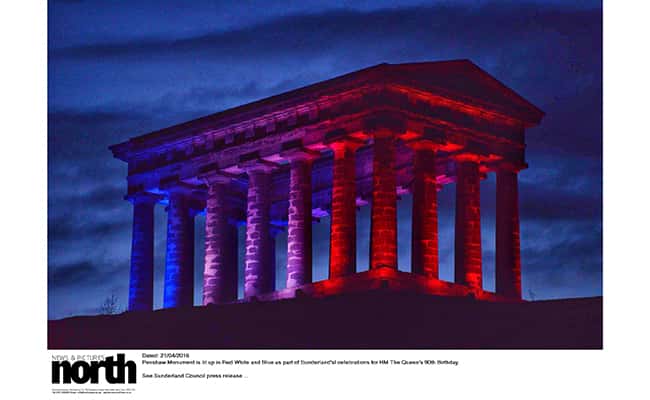 Sunderland Penshaw Monument is being lit in red, white and blue to mark Her Majesty's 90th Birthday.
It will be lit in the colours of the Union Jack from sunset to dawn on Friday 22 April.
Leader of Sunderland City Council, Councillor Paul Watson, said: "We all wish Her Majesty a very happy 90th birthday as Sunderland plays its role in the nationwide celebration.
"She is a great example to us all and we all admire her as a figurehead for everything that she has done and continues to do for the United Kingdom and the Commonwealth."