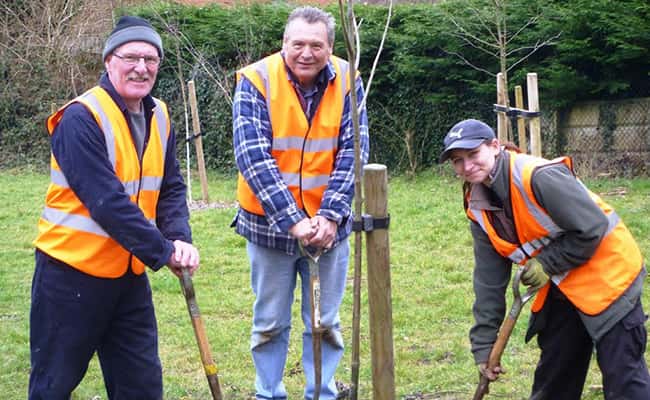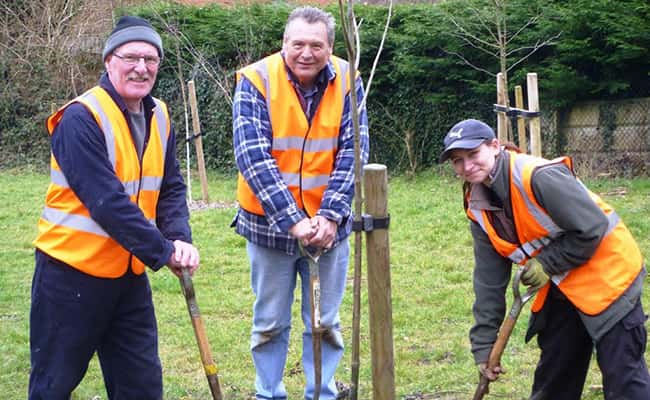 Wallsend Parks will be more vibrant than ever this summer thanks to the work of green-fingered volunteers.
As many as 17 new trees have been planted as part of North Tyneside Council's plans to improve the diversity of species in their parks.
The new trees include a variety named after a North East botanist. The Chinese Silver Lime, or Tilia oliveri, commemorates the Newcastle-born Daniel Oliver, who was a Professor of Botany at University College London and keeper of the herbarium and library at the Royal Botanic Gardens in Kew.
The planting of the trees coincide with the centenary of his death in 1916.
Gordon Jamieson, one of the volunteers who helped plant the new trees, added: "The park holds many memories for me growing up in the area. It's nice to be able to give something back to the community by volunteering."
Other international species planted in Wallsend Parks includes the famous Giant Redwood – also called Sequoia – and Swamp Cypress trees from North America, the Persian Ironwood and Dawn Redwoods, which are native to China.
These will form part of a new 'tree-trail' in Wallsend Park. Free printed trail maps will be available from the Verandah Cafe when the attraction opens this summer.
There's already a free sculpture trail called The Tale of the Gingko Trolls, and the new tree trail will be used to train the council's park apprentices as well as providing a resource for visiting primary and secondary school children.
Phil Scott, Head of Environment, Housing and Leisure, North Tyneside Council, said: "Historically, the majority of large-scale planting in the borough's parks favoured affordable, robust trees such as Sycamore, which establish quickly but provide little botanical interest and have limited bio-diversity value as a habitat in the woodland.
"Our management plan for Wallsend Parks now aims to introduce a balance of interesting tree species from around the world to sit alongside more native species which are important for wildlife.
"We are grateful for the fantastic efforts of the volunteers who helped us plant these new trees, which we hope will prove to be of interest to visitors and students alike."
North Tyneside Council aims to hold regular reviews of species in the park, and gradually improve the variety of trees at the popular attraction over the next five to 10 years.