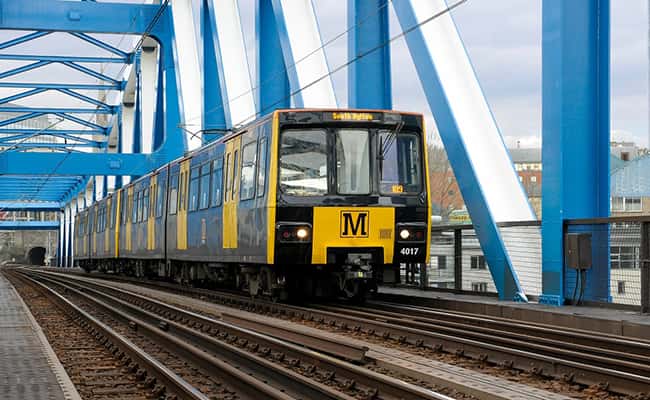 The Tyne and Wear Metro's new customer service director has vowed to use his drive and passion to improve customer experiences.
Paul Walker joins the team at Metro following almost 13 years in customer-focused roles at RWE npower.
The 33-year-old's experience includes a number of operational, strategic and management roles in the energy sector, which saw him lead a team of more than 300 people, including around 100 frontline engineers.
As a North East native, Mr Walker was keen to progress his career within an organisation that was representative of the region and when the opportunity at Metro arose, it was too good to miss.
Mr Walker said: "I wanted to be part of something that was in the North East and belonged to the North East.
"I wanted to work with customers where their experience and their presence was real."
This passion to engage has formed a core part of his weekly routine since he started as Metro's customer service director.
Mr Walker added: "At least once or twice a week I go out around the network to talk to customers and staff.
"The opportunity to have this level of interaction with customers is something that really excites me."
Prior to his appointment, Paul was head of business readiness at RWE npower.
He joined the company in 2003 and worked his way up over the following years gaining a wealth of experience in customer-focused management roles.
Mr Walker said: "I'm incredibly customer-centric.
"That's always at the top of my agenda – how can I create the right environment for my team to deliver the best service for our customers.
"I feel privileged to be part of the team at Metro.
"The Metro provides such an important service to the people of the region and I don't take that responsibility lightly.
"My team and I are here to make sure that our customers get safely from one place to another in as quick and efficient way as possible.
"Of course, at times, there can be problems but when these happen it's really, really important that we communicate with customers, that we share information with customers, and that we help them to navigate through that uncertainty.
"I'm coming into this role with a fresh outlook and drive to influence and control the service we provide.
"I am committed to improving our customers' experience as they use the network.
"A key aspect of this will come from ongoing engagement and interaction so we can identify and address the issues that are important to the people of Tyne and Wear who use the Metro."
Sharon Kelly, managing director at DB Regio Tyne and Wear, which operates Metro on behalf of Nexus, said: "We're delighted to welcome Paul to the team here at Metro.
"His experience and knowledge will help enhance the service we provide to our customers, which remains a key priority going forward."