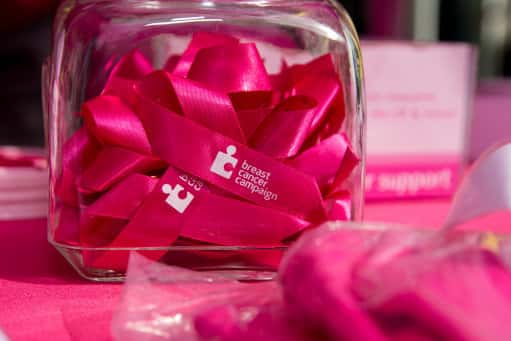 Three Sunderland breast cancer survivors have been nominated for a health award after setting up a charity helping other women going through the same ordeal.
Judith Wright, 52, Sue McCoy, 58 and Eileen Richardson, 62, all from Sunderland battled breast cancer and launched their Hug in a Bag project. 'Hug' stands for help, understanding and glamour and has become a trademark name.
Mrs Richardson explained how the women became involved with each other and began their journey into helping women in a similar situation. "We became friends while going through our treatment in 2003 and Hug in a Bag was born from our wish to give something back for the tremendous treatment we had," she said.
Since meeting in 2003, the three ladies have delivered bags to nearly 2,000 women in the Sunderland area. The bags are filled with luxury treats that they think will be useful to cancer patients, they include: eyebrow definer, a pashmina and a heart shaped cushion perfect to place under the arm while a patient heals.
Mrs Wright described what makes 'hug' so unique. She said: "There isn't any other organisation that really does what we do. Everyone needs a hug whether happy or sad, and we just give that hug to people, from someone who has been on that journey they are embarking on.
"Even if all it does it take their mind off it for two minutes while they look through the stuff. It's two minutes they aren't thinking about what is ahead."
After finding out their Hug project had been nominated for a Sunderland Echo Health Award the women were overwhelmed with shock and surprise.
Mrs McCoy said: "It was a fantastic feeling knowing we had been nominated.
"We have never looked for attention to ourselves as it is about the patient receiving a bag from us, but for someone to take the time to think of us makes it all more worthwhile."
Julie Holmes, 31, from Stanley, is a breast cancer patient who has received a Hug in a Bag after finding out she had breast cancer.
She explained how this helped her on her own journey. She said: "It was fab. Everything in there made me smile, it is genuinely a fab idea."
The Health Awards take place this year on Tuesday April 14, at the Stadium of Light.
Mrs Richardson said how winning would be perfect to create more recognition for the charity.
She said: "Winning this award would mean that Hug in a Bag has gained more recognition and that more people might be able to offer support. Above all, the fact that we have been nominated is a massive accolade."