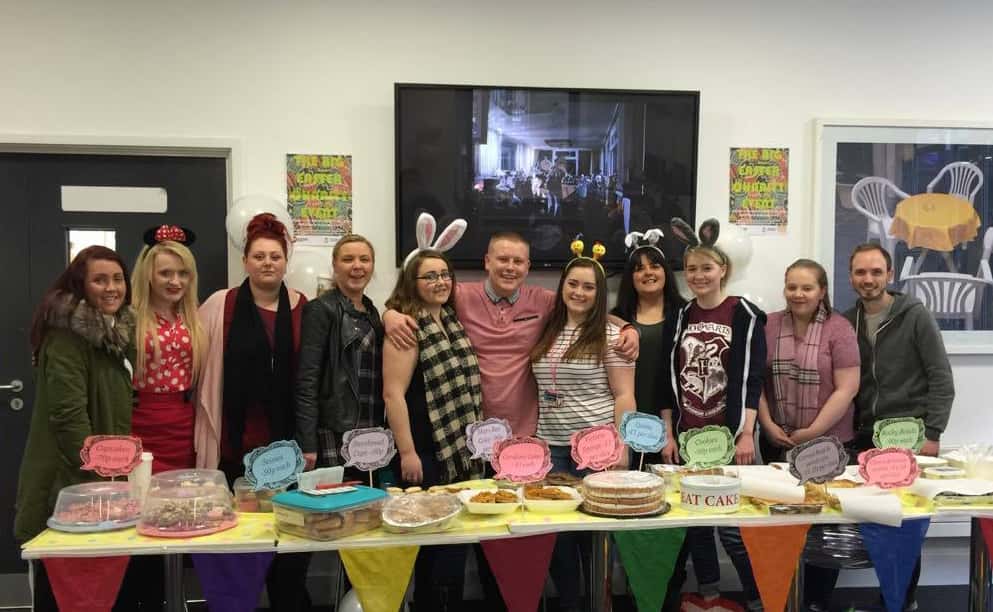 A group of Sunderland students have raised more than £700 for Centrepoint.
The social work students at the University of Sunderland have raised a total of £775.08 so far, with their target being £1000.
The first year students had a bake sale, with a range of homemade foods being sold at the Priestman Cafe, on the city campus of the university.
They also did a raffle and a Guess How Many game.
Rob Guyton, 40, Daniel Punch, 22 and Liam Smith, 20 also got their legs and arms waxed for the national youth homelessness charity.
The students gave themselves two weeks to set up the event, which was held on Friday, March 11.
Liam Smith, 20, one of the organisers of the Big Easter Charity Event, said: "[The] event is a fundraiser to raise some extra funds for a service which is in desperate need of money.
"The charity [Centrepoint] is mainly based in the North East, Bradford and London and helps vulnerable, homeless teenagers who have been through some horrific circumstances.
"It helps by re-educating them, finding them employment and housing.
"Especially with Centrepoint, because they [the young people] are young and vulnerable, if they don't get the chance early in life then it'll affect them for the rest of their lives. So if we can get in now and intervene early then it'll improve their lives.
"[We wanted] to raise awareness of youth homelessness, just to make everybody aware in the university because it is such a hidden issue sometimes."
Samantha Fawcett, 26, co-organiser of the event, said: "Everyone's vulnerable and I don't think many people know exactly how many homeless are out there or what help's there.
"Everyone in the social work group has been a part [of this].
"Everyone knows a lot about it, I just hope it gets it out there and people support Centrepoint more."
Centrepoint showed their support on Twitter.
@Sophie_Dishman @sunderlandsu OUCH! Thanks so much for your support guys!

— Centrepoint (@centrepointuk) March 11, 2016
Gosforth East Middle School also raised more than £300 for the cause in partnership with the students.
The funds will be used in conjunction with another event the students are participating in on March 23 to March 24.