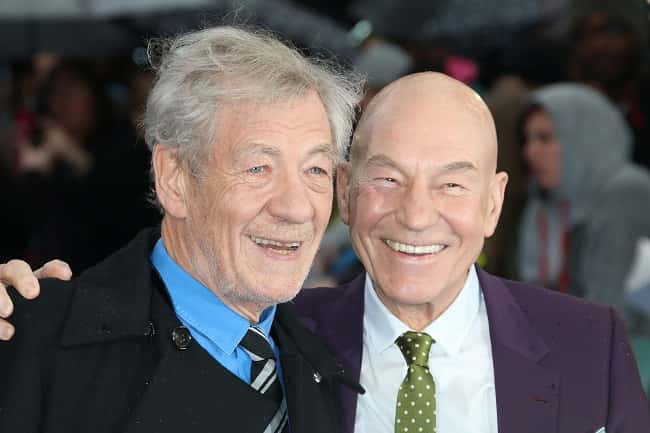 Sir Ian McKellen and Sir Patrick Stewart will reunite in Harold Pinter's No Man's Land and appear on stage at the Newcastle Theatre Royal as part of their UK tour this summer.
The duo last starred together on the UK stage in Samuel Beckett's Waiting for Godot, but will return to theatres with a revival of Pinter's 1975 play.
The actors, who play Magneto (Sir Ian) and Xavier (Sir Patrick) in the X-Men film franchise, are long-time friends and frequent collaborators.
No Man's Land will tour the UK before opening in the West End at Wyndham's Theatre.
Wyndham's is where it was performed from 1975 to 1976, when it starred Ralph Richardson and John Gielgud – and is also the theatre where Sir Patrick first saw the play.
Sir Patrick said: "I saw the original production of No Man's Land three times in one week at Wyndham's Theatre and would have seen it more if I could have afforded the tickets.
"I made a promise to myself that one day I would play Spooner or Hirst but to be doing it back at Wyndham's with Ian McKellen was a fantasy I never entertained."
Starting in August, the tour will include the Lyceum Theatre in Sheffield, the Theatre Royal in Newcastle, the Theatre Royal in Brighton and the New Theatre in Cardiff.
Sir Ian and Sir Patrick have already starred in No Man's Land, directed by Sean Mathias, on Broadway at New York's Cort Theatre in 2013.
Sir Ian said: "Playing Spooner to Patrick's Hirst on Broadway was a constant joy, which is why I am delighted to be back with him in the West End."
The play sees two ageing writers, Hirst and Spooner, meet at a pub in London's Hampstead. They drink late into the night, moving to Hirst's stately home nearby.
As the two become increasingly inebriated, their stories become less believable as their conversation turns into a power game.