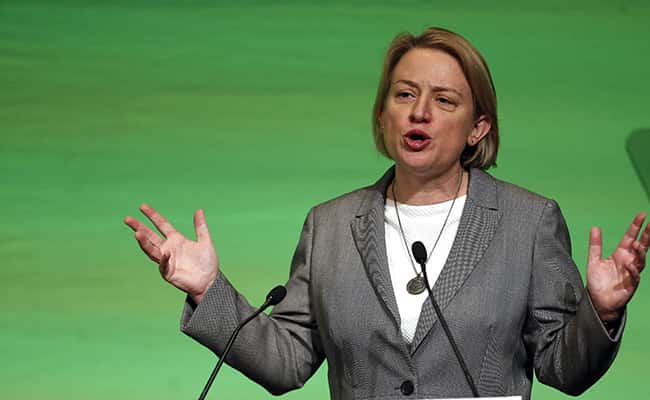 Natalie Bennett launched the first political university society, Sunderland Young Greens, at the University of Sunderland on Friday (January 29).
Ms Bennett attended the launch event to support the group in their campaign for a "fairer, greener world".
The group has also been set up to help elect Green Party supporters of all ages in the lead up to the local elections for councillors in May.
Sunderland Young Greens consists of university and school students under the age of 30.
Natalie Bennett, the leader of the Green Party, said: "There's people at the university who are really determined to do politics rather than have it done to them."
"It's really important to have young people engaged in politics. Obviously, as leader of the Green Party, I really want to see young Greens there, but, in a way my, the concern is broader than that.
"What we want to see is them [young people] getting out, getting active demanding real change."
Ms Bennett first hope is to see the Sunderland Young Greens get young people involved in politics.
The Green Party leader added: "Get young people here at the university, and more broadly across Sunderland, thinking about politics, really thinking that politics is something for them to be concerned about, something they can make a difference to."
A number of young people attended the launch event in City Space at the University.
Amy Bell, 23, coordinator of Sunderland Young Greens, said: "The event was a fantastic success. The turn out was brilliant and it was great to have the rest of the party supporting us there. The fact that Natalie came along was a boost to the event and I'm more than happy with how everything went."
"The aims we have as a group are to increase the knowledge that there are Young Greens in the area for starters, but eventually, and hopefully soon, [we hope] to have a strong group of young people who are just passionate about changing their community for the better.
"I would like us to get involved in volunteering projects and to just help achieve what the people in Sunderland think need improving."