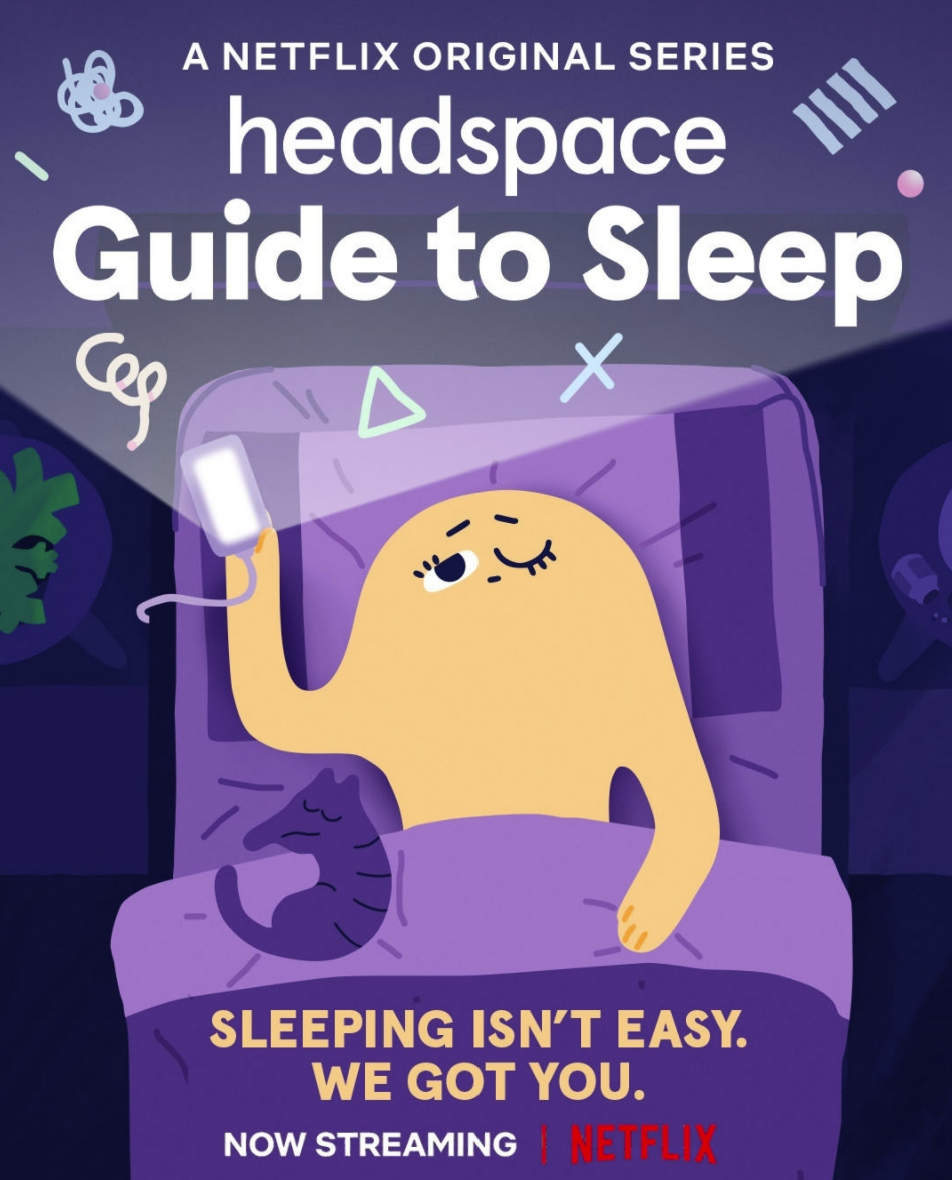 Netflix has teamed up with meditation app Headspace to create a series designed to help you fall asleep and stay asleep. As a sleep-deprived final-year student, I thought I owed it to myself to tune in … and, hopefully, drop off?
---
SLEEP has always been something that I've loved and could never get enough of! I was always told "You could sleep on a washing line!" and truth be told, if we rewind to around four years ago –  to before I started uni' – that statement would be true.
Now, however, I'm a sleep-deprived, caffeine-addicted final-year student just trying to get through the next few weeks.

So, after a long week at the library with an average of 3-5 hours of sleep a night, I put The Head Space Guide To Sleep to the test.
Spoiler alert: it worked like a charm!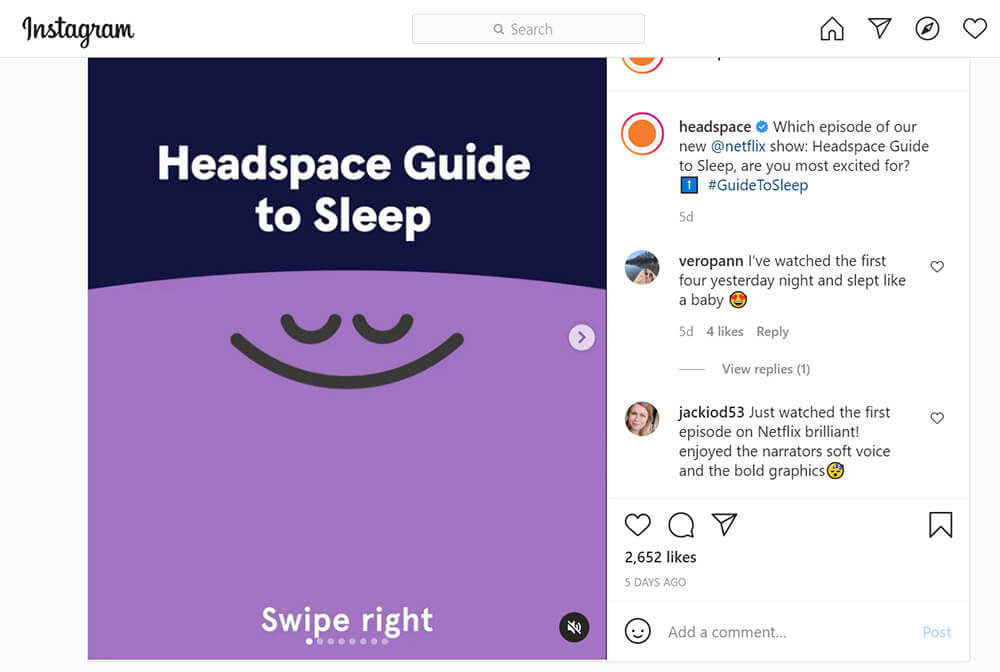 To see Headspace on Instagram, sign in to your account and then click here.
The soothing voice sharing tips on a better night's sleep and debunking misconceptions about sleeping, paired with the little animated characters jumping along the screen, was the perfect recipe to put me to sleep.
At first, I felt silly; it was like I was watching the baby sensory videos that I've seen my baby brother love … but once I got into it and took part in the 10-minute meditation, I was out like a light.

The first episode was spent looking at the biggest myths about sleep, including the claim that too much sleep is bad for your health, and that you need a solid eight hours' sleep. The 'show' primarily teaches you that everyone falls asleep in different ways, and there is no magic fix to having the perfect sleeping pattern.
I have been using it all week, and I have never felt more rested.
I feel like I have so much more energy, even if I have had a small amount of sleep. The quality of sleep I have been getting is so much better than the week before.
I recently found myself waking up in the middle of the night worrying about deadlines and finishing my assignments, meaning I would wake up more tired than I went to bed. This week, that completely changed; I slept like a baby the whole night through, most nights.

I'm going to say that this is no quick fix to a fantastic sleeping pattern and perfect sleep, but it is a start and a step in the right direction. Give it a go, stick with it, and maybe it's for you.

Sweet dreams!