ONLY one out of six cars used by UK councils are electric, despite most of them have declared a climate emergency, an SR News investigation has found.
This represents 1,161 out of 5,899 total cars. Over 40 per cent of councils don't have electric vehicles (EVs) and only 0.6 per cent have fully electric fleets.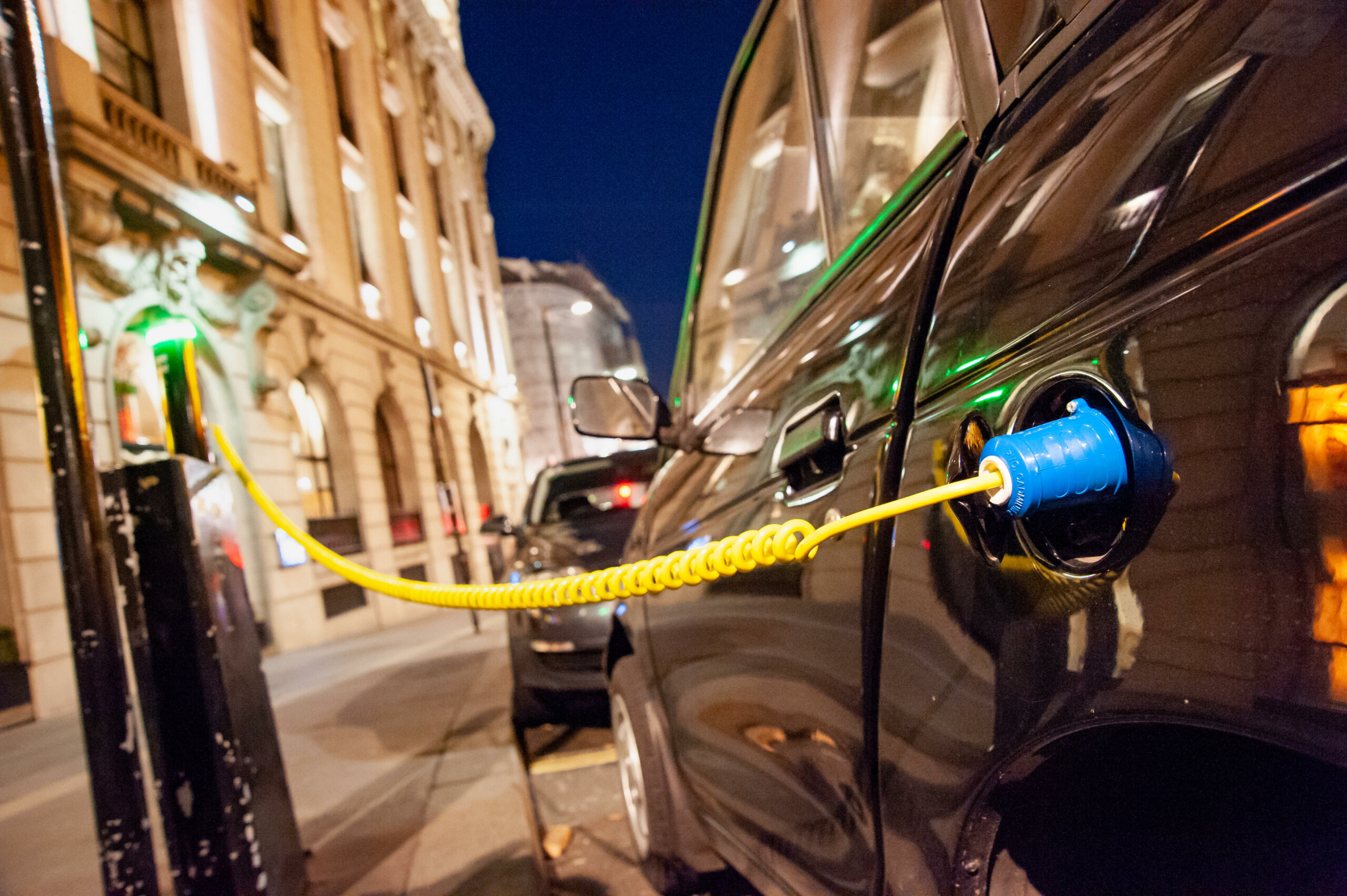 Over 300 UK councils have signed the Climate Emergency Declaration and pledged to reduce carbon emissions by 2030, but as many as 133 have less than half of their fleet electric or no electric cars at all.
Among the poorest performer, Glasgow – hosting the UN Climate Change Conference (COP26) in November – and the Green Party stronghold Brighton. Both councils have currently less than one per cent of their fleet electric.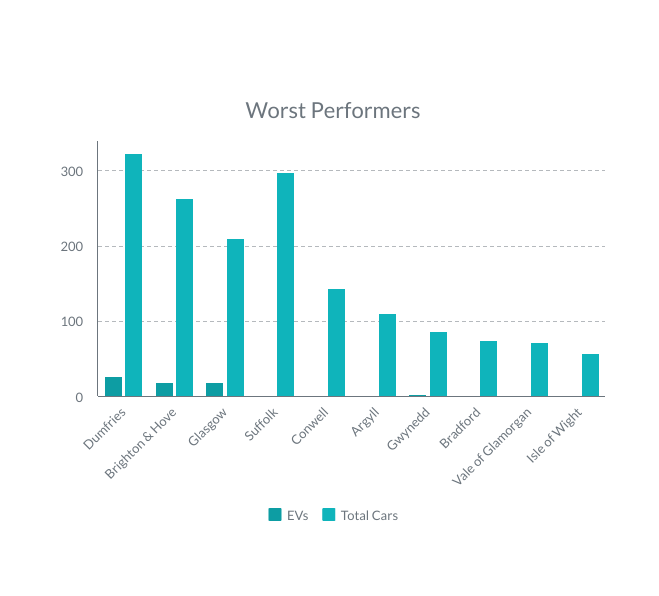 Data from 195 UK councils collected via Freedom of Information requests (FOI) show how most of them are failing to comply with the first requirement of the Climate Emergency Declaration.
As highlighted in the Local Authority Climate Plan Checklist: "The local level is essential in tackling climate and ecological emergencies", mentioning greenhouse emissions from council fleet vehicles as a priority to turn these declarations into effective actions.
Councils use cars for different services (communities, parking, environmental, pest control) and on top of the carbon emissions – cars account for most of UK air pollution according to government figures – the use of fossil fuel is costing taxpayers an average of £4.5million a year.
Transport Scotland has tackled the problem by launching in 2019 the Challenge Fund to incentivise the use of EVs, targeting local authorities.
At the end of 2020, Scotland had over half of the UK electric fleet, with 657 cars.
A spokesperson from Transport Scotland said: "The Switched on Towns and Cities Challenge Fund aims to facilitate a step change in the uptake of plug-in electric EVs in Scotland's towns and cities. Its objective is to support intensive, high impact capital activity in order to incentivise, encourage and promote the use of plug-in EVs."
Currently one of the poorest performers in Scotland is Glasgow, with only 18 EVs out of 210 cars (0.8 per cent). SR News asked the council if they have plans to rectify the situation before COP26.
A spokesperson from Glasgow council said: "A £10.5m for a fleet of zero-emission vehicles has been approved at the end of March and 100 new electric cars have been delivered.
"With over 100 new electric cars already delivered to the council and work to convert up to 20 smaller lorries to dual fuel hydrogen now well underway, this latest investment marks another important step forward in the council's ambitions to create a fleet of zero-emission vehicles by the end of 2029.
"The new EVs have not been immediately moved into service with the main reason being Covid-related restrictions that have prevented staff from undertaking the training needed to allow them to drive the vehicles."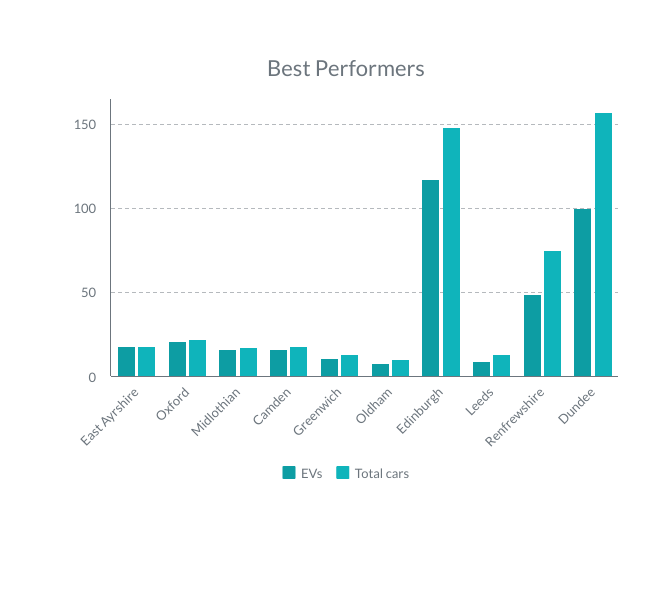 A notable case in England is Brighton & Hove, with only 18 EVs out of 264 (0.6 per cent). Brighton has a Green Party led council and a Green MP.
The council is planning to work towards the decarbonisation of the council fleet by 2030, as stated in the Environment, Transport and Sustainability Committee report issued at the end of November 2020: "Our current fleet is primarily fuelled with diesel. In 2017/18 it was estimated that 2370 tonnes of carbon was emitted by council fleet fuel which amounted to 11 per cent of the council's total carbon production. In order to achieve a Carbon Neutral City by 2030, it is critical that the council replaces fleet, that low carbon low emission vehicles are opted for wherever possible."
A spokesperson from Friends of the Earth (FOE) HQ said: "Transport is now the UK's largest source of greenhouse gases and if the UK is to deliver its fair share of global emissions reduction, then radical changes are needed.
"Emissions from cars in urban areas is dangerously high, and this is an area where significant and rapid carbon savings can be made.
"Government policy on reducing carbon from cars is mainly focussed on vehicle electrification. This is needed but the scale and speed of carbon saving required means that electrification is not the full answer in itself, and demand management to reduce traffic overall is also necessary. It's right that councils lead on this and the low usage of EVs in Brighton can clearly be improved. But the bottom line is we need to do more than replace one kind of car with another."
The coordinator of FOE Brighton, David Allen, added: "Only 0.6 per cent council electric fleet is very disappointing at this stage in our 'climate emergency'. Faster progress is required to prove intent to reach a carbon neutral city by 2030, and the electrification of the fleet is an important step in this direction.
"But electrification is not the only answer. We must have a bespoke transport policy which will incentivise the use of electric vehicles, but also promote active travel, by encouraging people to walk, cycle and use public transport. Either one alone won't produce the results required in terms of traffic and emissions reduction.
"We're also concerned about one or two details in the EV-charging roll-out. Brighton and Hove pavements are already cluttered with enough 'street-furniture' – traffic-signs, A-boards and the like, limiting pedestrian crossing-points. We hope the Council will consider installing the new charging points on roads rather than the pavements and preserve those charging spaces purely for EVs."
To view the full spreadsheet of FOI responses click here.