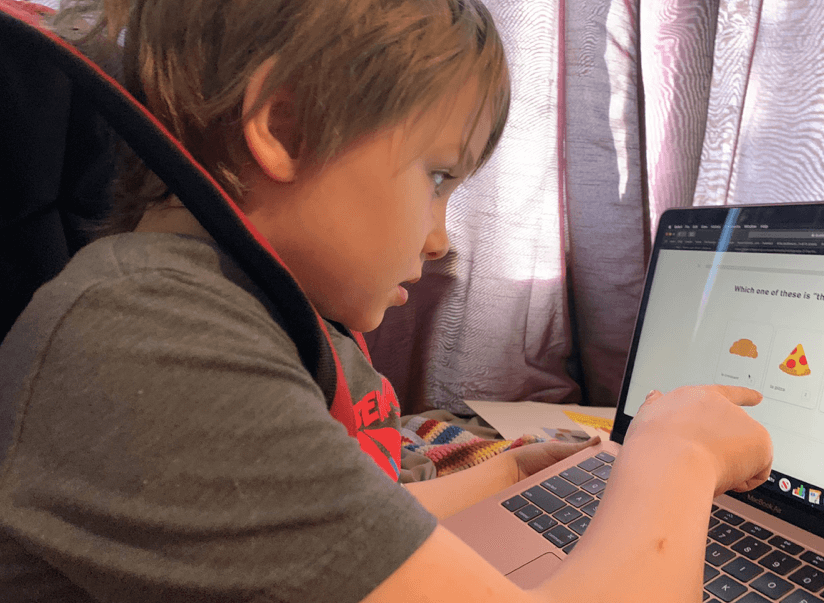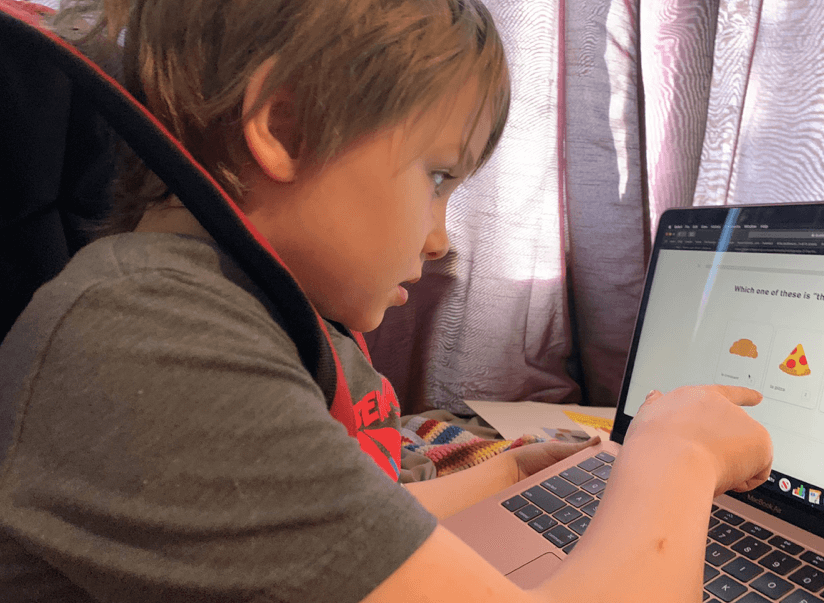 Office for National Statistics reported over 52 per cent of parents reported issues of children struggling in continuing their education from home.
With children returning to school in England over the past couple of weeks following the second national lockdown it's a sigh of relief for many parents as a sense of normality is returning. Reports show home schooling has taken a considerable toll on parent's mental health and children's motivation towards education.
Data collected by Office for National Statistics showed a decline in lack of motivation this year being the main reason for uncompleted schoolwork, although it still remained the biggest issue faced by three in four parents.
Gemma Nice, a mum of two, shared her struggles motivating her son, she said: "At first it was seriously hard that's all I can say and it did actually take me six weeks to figure everything out  because he would be like well no you're not my teacher I don't need to do this and we tried a lot of different things, we would get one task done and then we would have a break for 10  to 15 minutes and that was a bit of a struggle because he would be like I don't want to do that anymore I'm a bit bored of that one but in the end what we found worked best was just doing the task by task."
Alongside this many parents have been unable to go to work due to Covid-19 restrictions forcing them to work from home, leaving parents with the added pressure of home schooling their children alongside work.
Gemma added: "We would both sit at the kitchen table to do work and so I was there if he needed me but, in the end, it ended up that I couldn't really do any work because I was helping him."
The added pressures of juggling work and being a teacher at the same time has contributed to many  factors surrounding parent's mental health.
In a study of 540 parents carried out by The Do Try This at Home School and Fastuna, it was found that 81 per cent of them stated they were experiencing at least one mental health issue due to home-schooling such as, anxiety, depression, high levels of stress and broken sleep.
Sarah Vaughan, founder of The Do try This at Home School, said: "I found the demands of the pandemic and home schooling, on top of everything that was required of me, completely overwhelming. I am a qualified teacher, and I have experience of elective home education, and yet the demands of school at home, were beyond me and I felt like a failure on a daily basis.
"Even though children are now back in school, the pandemic has not gone away and nor have parents' mental health issues. Parents need to be encouraged now to look after ourselves, to take some time to breathe and reflect upon what has happened to us over the past year and the Government need to encourage this."
With the struggles faced by parents being recognised by the Government, the Government have come up with a £720 million package to help pupils catch up. With one-to one tuition proven to improve children's learning the Government has poured its money into the National Tutoring Programme for primary and secondary pupils, for pupils to receive one-to-one help and be offered summer school activities to allow children to achieve their full potential. More than 100,000 disadvantaged pupils have used the service since November 2020.
The support provided by the Government will provide pupils with the chance to catch up on work and provide relief to the parents who struggled to keep up the demands of the national curriculum from home, although the Government has not claimed how they plan to support children who have had to leave the education system due to difficulties faced by Covid-19.
With schools unable to authorise children's absences due to family members health conditions, as Government policy does not allow this. Many parents faced the difficult decision of risking family health or facing fines between £60 to £2,500 per parent if they did not send their child to school. This has results in many parents taking their children out of school as they say it's not worth the risk.
Rebecca Rose, runs Homeschool Help UK, she helps to provide home-schooling parents access to qualified teachers, she commented: "I was surprised by the number of families who have still shielding adults and had therefore removed their children from school. This has left them without educational support as Government guidelines do not support children of shielding parents and working from home and deregistering was the only option. In January, I created small classes in groups of six and we meet three times a day online, for three days a week. It gives an opportunity for children to become familiar with one another and to recreate a bit of that community feel from school."
For more information on gaining some home schooling help if you have carried to home-school your children visit Homeschool Help UK