Chris Paisley achieved his dream of becoming a European Tour winner back in 2018. Behind every win is an abundance of desire and hard work. It really has been an eventful journey for this Geordie lad who came from humble beginnings.
It's always grim up North. A saying known to many. But there's more to the North than that.
Alan Shearer, Sting, Ant and Dec and Rowan Atkinson are some of the talents produced 'up north' and there is one more hoping to achieve a similar amount of success in the enormous industry that is golf.
That man is European Tour golfer Chris Paisley who is still "just a lad from Newcastle with a bit of talent."
Chris' journey began in the North East where he was born into a golf mad family. He grew up playing at Stocksfield Golf Club with his father and two older brothers and Chris labelled playing golf as the "natural thing to do".
"Obviously it was a very natural thing for me to go into golf. I grew up in a really good environment for it. My two brothers were six and nine years older than me. So I think that that those initial years, were really helpful because I was kind of the smallest and the youngest kid at the golf club. I think that kind of really forced me to learn quickly."
"I just played loads of golf, you know, like kids do every day in the summertime, all day long. And playing a really short tight golf course really helped."
It was during these years that Chris' golfing talent became obvious and as he got older, Chris progressed into regional tournaments before making a break into national tournaments and this is where Chris found some success which made him believe going the route of professional golfer was the right path to take.
After some success on the national scene back home, Chris got recruited to go to the University Of Tennessee in the USA where he saw his development really accelerate during his four years there.
"Along with like the environment had grown up, that was probably the most important thing for me and my golf development. I learned a lot there. I always swung the club really well and had a bit of golfing talent but the things that they taught me there, like course management, short game, putting and just been on being on my own in a different country."
After Chris' time at university, he then went onto the natural progression which is the European Tour's Q School and after failing to make the first stage, he changed his focus to the Alps Tour where he won three times before progressing onto the Challenge Tour and winning the English Challenge which meant he gained his European Tour card for 2013 but some early career struggles saw him lose his card a year later.
"I had a rough first year where I think I just wasn't, you know, I just wasn't quite good enough, mentally or physically or experience-wise. I just didn't have what it took that year to keep my card."
Losing his European Tour card made Chris work even harder to make sure history did not repeat itself.
"I kind of knew what I needed to do to get better and spent a year on Challenge Tour, where I didn't actually play that great, but it just gave me that another year of experience. I got it back [Tour card] at the end of that year of Q school. And since then I've been on [European] tour."
Chris' career at the elite level went from strength to strength after winning his first European Tour event at the BMW South Africa Open in 2018 where he had his wife Keri on the bag.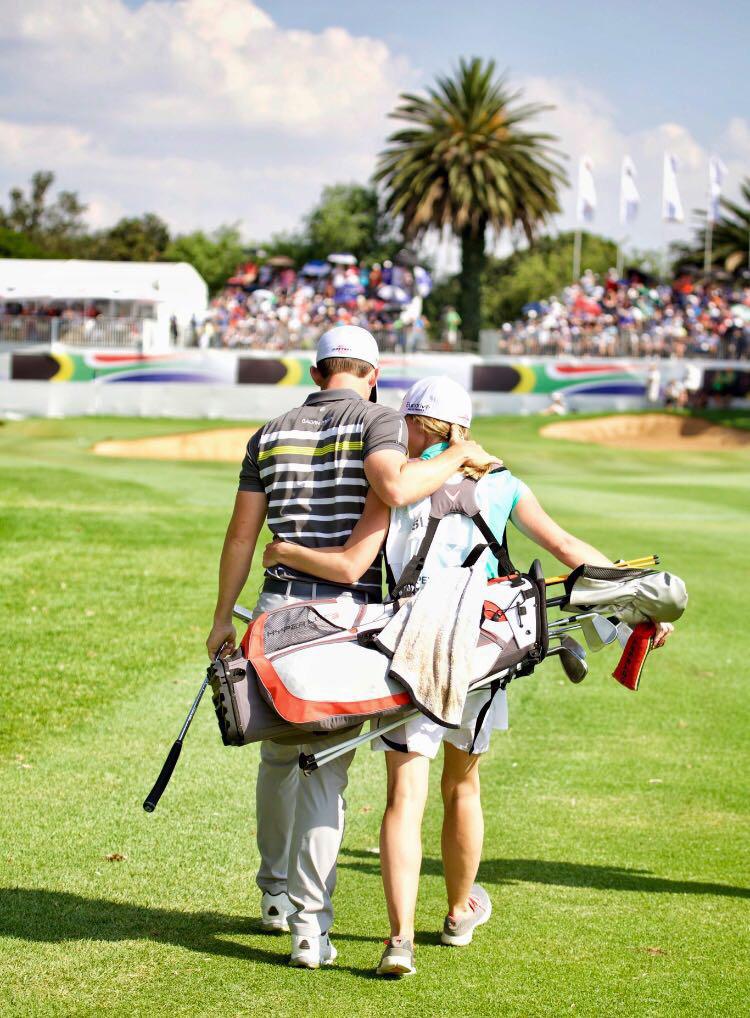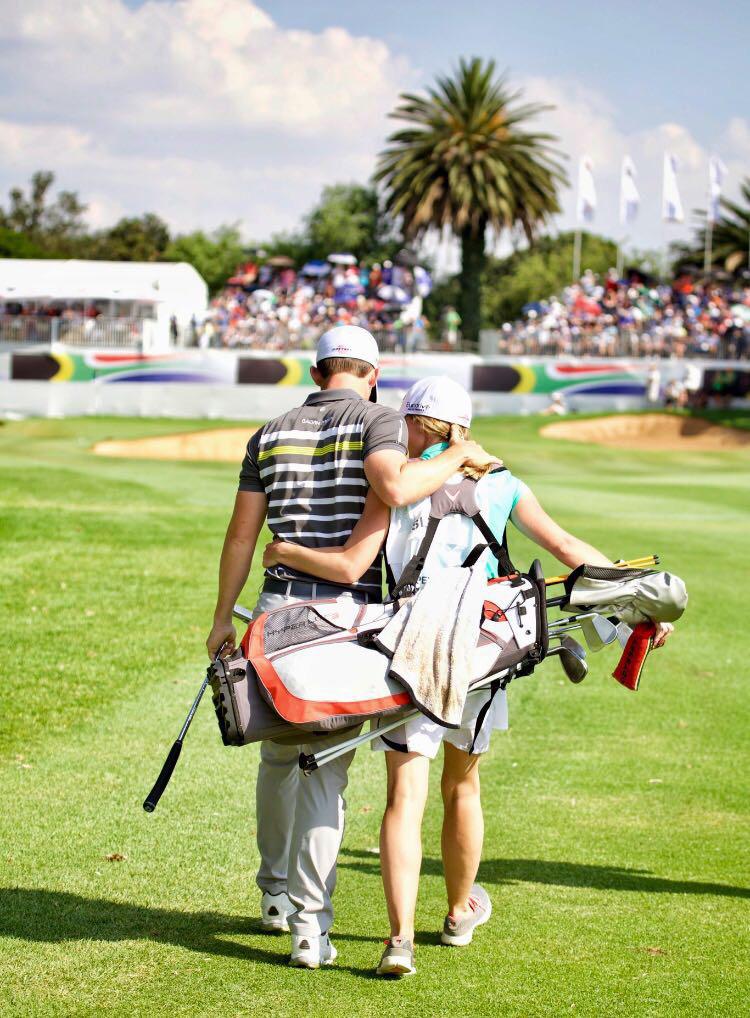 "I had a few good results and slowly I was building the confidence and the experience and I guess in 2018 I was just ready. A few things kind of clicked into place where I had my wife (Keri) on the bag and it all kind of culminated in that win. I guess, just years of hard work and chipping away at things helped and obviously that was amazing to finally get a win like that."
That first win undoubtedly gave Chris mountains of self-belief and it's that self-belief that Chris will use to propel himself into the top 50 in the World Golf Rankings.
"My goal now is to try and get top 50 in the world rankings and, you know, get into all those majors and WGCs. I think that's the kind of next, next logical step for my career and once I'm there, I feel as though I can do really well."
Fellow golf journalist – Matt Cooper thinks that Chris can do exactly that.
"I wouldn't doubt it at all after seeing some of his best golf and he's proved that again this year by finishing 7th in Abu Dhabi which is a high quality golf tournament and that is proof he can play at the very top level."
"Chris made a successful transition over from the amateur game onto the challenge tour and then the main tour and his victory was a fine performance which he used to kick on straight after which impressed a lot of people."
"I know his caddy Jason Palmer is a former Tour player himself and likes looking at numbers and stats so there's no doubt both him and Chris are chatting and looking at ways to get him kicking on."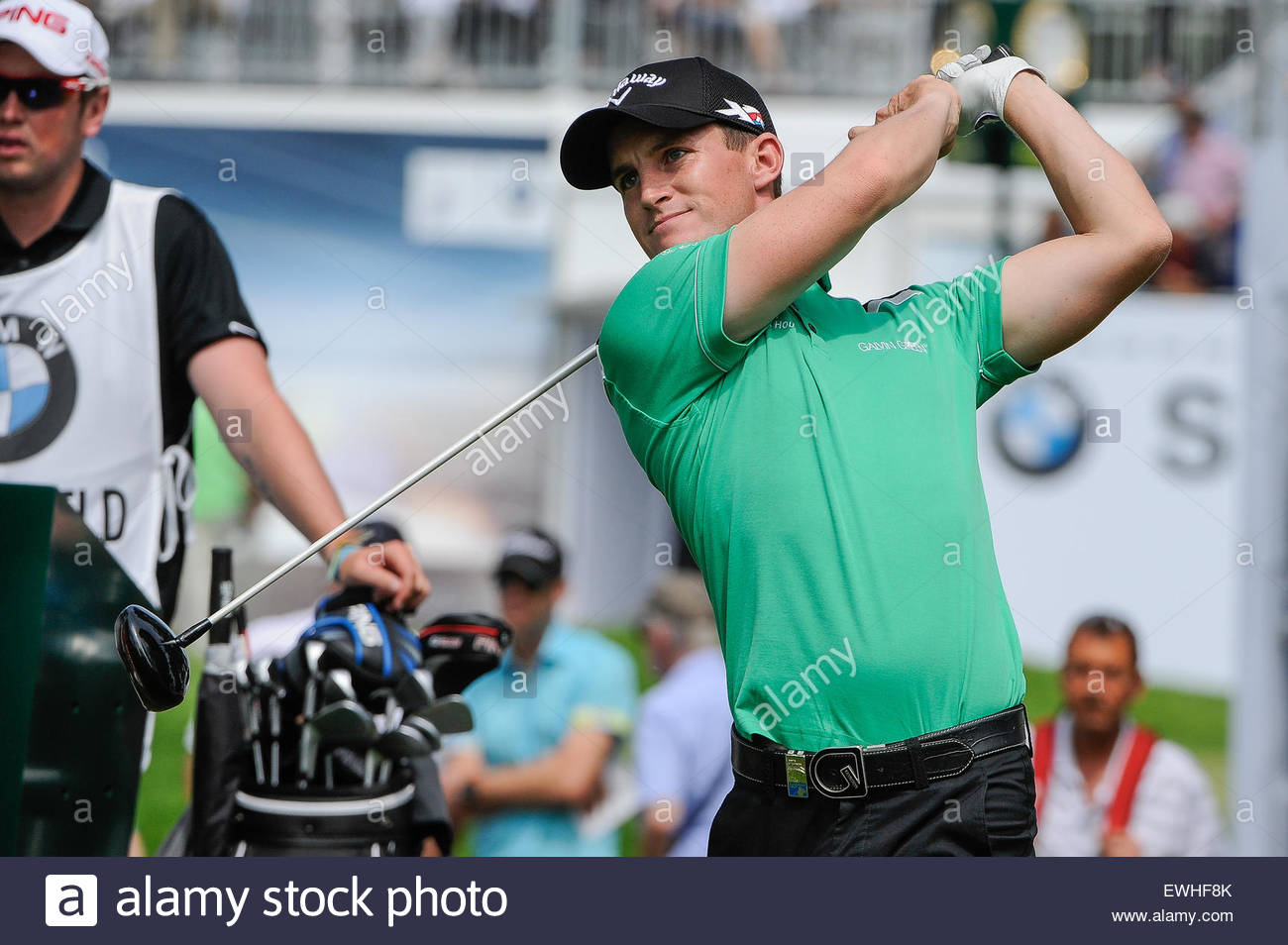 Outside of golf, Chris welcomed his first child Ella into the world in 2018. Although just six weeks later Chris won his first European Tour event, Chris digressed into the world of fatherhood and golf.
Chris will be hoping to make the move up the world rankings this year and hopefully we can see him flying a Northumbrian flag in next year's major tournaments.
Quick-fire questions – Chris Paisley