Co-operation and innovation are the name of the game for the UoS Enterprise team.
SO, you're full of creativity and passion – but how do you take your graduate skills and build a real future for yourself?
How about an internship where you can make your mark – and earn £18,000 minimum?
Why not test your own business idea, helped by expert mentors and cash grants?
Or what about launching a freelance career, again with expert and financial aid?
We meet the team who make it happen for UoS students every week.
---
THE University of Sunderland Enteprise Team deal in the daily business of helping dreams come true.
They're way too modest to put it like that, but what they do every day is help build real futures for students like you.
They help UoS graduates make the transition from lectures to real life, finding paid internships as a first career step, or launching them as freelancers – or helping them launch their own businesses.
Together, Laura Foster, Louise Dixon and their colleagues are UoS's Enterprise and Internships and Digital Incubator team.
And there are lots of examples of their work already out there, such as:
33 student businesses launched in the last year alone – the toughest time ever for start-ups;
56 graduates placed with small or medium-sized North East companies (SMEs) during the same period;
the photography graduate who now converts recorded sound (like voices) into incredible art for his customers;
the international graduate who now runs a 'dog cafe', combining his love of coffee and canines;

the 39 creative digital students now working out of St Peter's Campus as creative freelancers – also during the pandemic.
These are just a few examples of the success which the team have achieved for UoS students looking to transfer their new-minted skills into the real world of work, where talent and passion are rewarded with cash and careers.
Now they want to hear from YOU!
Would you like to experience an internship, or have you got an idea for taking your new degree skillset and turning it into a business?
Or are you a digital creative who wants to carve out a solo career as a specialist contractor?
If so, this is the message Louise and two of her key colleagues have for you…
---
SO WHAT'S ON OFFER?
Internships paying £18,000 minimum
THE Enterprise and Internships Team – who are based at the Enterprise Place on the City Campus – help North East businesses employ University of Sunderland (UoS) graduates as interns by subsidising the cost.
The University funds part of every intern's salary, on condition that the intern is paid at least £18,000 for their year-long placement.
Some interns get far more, depending on employer and skillset, but graduates offered an internship earn £18,000 minimum.
And the really great news is that more than 90% of interns placed through the Enterprise team are kept on permanently – with many employers coming back to UoS to ask for more young talent!
As Jack Mullaney explains, internships are where stellar reputations can be born…
There's more information on the UoS website here.
---
Launch your own business, with expert help on tap and thousands in start-up grants
LOTS of UoS students have great ideas of their own for new businesses, based on what they learn during their degrees – and the Enterprise Place offers help to get them started for real.
Students are supported in researching their ideas and potential marketplace, before they apply to the Enterprise team for a place in the University's Enterprise Place.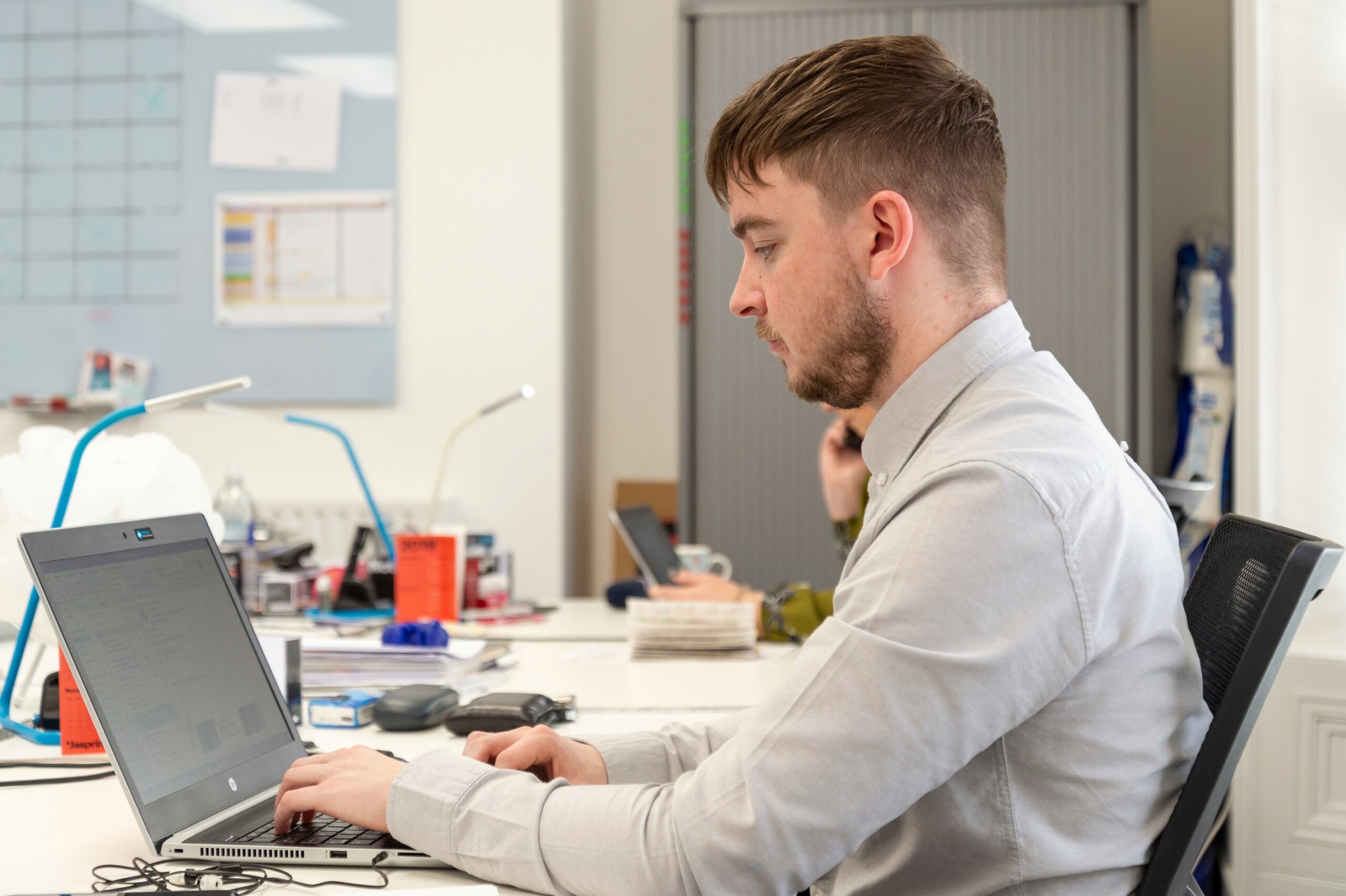 Enterprise Place is UoS's 'hot-house' for growing student businesses, based on City Campus, which provides a free, safe place to launch and test business ideas.
It's where graduates can formally register their businesses, and work on developing their ventures in the real world, while having on-tap access to expert advice and guidance – not to mention potentially thousands of pounds in start-up grants.
Over the last year alone, despite the pandemic, 35 students have been admitted to the Enterprise Place and are now developing their business ideas.
There's no single secret to success – but Jenny highlights a factor common to all those who succeed…
There's more information on the UoS website here.
---
Start a 'digital media' freelance career in the Digital Incubator
Last year a new project was opened on St Peter's Campus (on the ground floor of the David Goldman Building), called the Digital Incubator.
Like the Enterprise Place, it provides a working space and support centre specifically for young 'digital creatives' coming out of the Faculty of Arts and Creative Industries and Faculty of Technology; the latest wave of talented website designers, programmers, videographers, production experts … media stars-in-the-making.

The Digital Incubator is a place where students and graduates who want to carve out their own careers in the increasingly competitive world of digital media and services can register as sole traders or businesses, then start to apply for start-up funding and pitch themselves to potential clients.
Again, there's expert help and advice on tap, plus facilities to hold meetings with clients and collaborators, spaces in which to work on commercial projects, and a range of high-quality equipment which can be used without the pressure of having to buy it up-front before the money starts coming in.
Louise Dixon runs the Digital Incubator and explains the ethos behind it…
You'll find more information on the UoS website here.
---
If all that has got you fired up to explore your working future as a graduate, you should get in touch with the team.
You might find yourself talking to your biggest supporters…
You can reach the Team at the Enterprise Place at enterprise@sunderland.ac.uk and the Digital Incubator at digitalincubator@sunderland.ac.uk
---

The Internships and Enterprise project
The Internships and Enterprise project is receiving up to £1,344,431 of funding from the England European Regional Development Fund as part of the European Structural and Investment Funds Growth Programme 2014-2020. The Ministry of Housing, Communities and Local Government (and in London the intermediate body Greater London Authority) is the Managing Authority for European Regional Development Fund
Established by the European Union, the European Regional Development Fund helps local areas stimulate their economic development by investing in projects which will support innovation, businesses, create jobs and local community regenerations.
For more information click here.