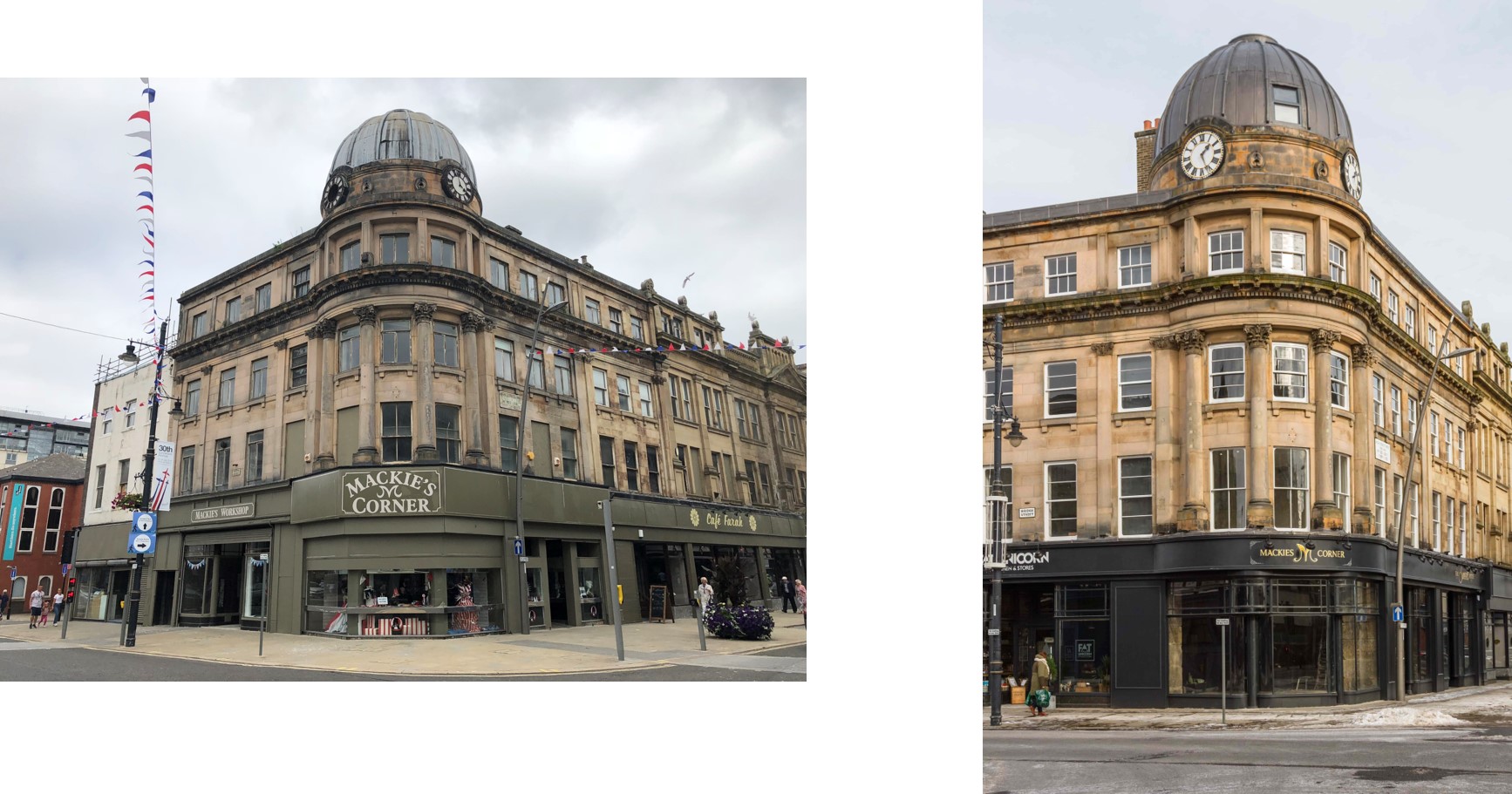 AWARD-winning independent menswear retailer Master Debonair have announced they will be the latest addition to the newly-renovated mid-19th century building Mackie's Corner in Sunderland city centre.
Over the past year the historic site has undergone essential renovations by local property developers the Kirtley family, who purchased the building in 2017.
Following a grant from Historic England and Sunderland City Council of £350,000, through the Sunderland Heritage Action Zone's Partnership Grant Scheme, repairs have included work to the stonework, shop fronts and the building's familiar dome, which houses Mackie's clock and windows.
Master Debonair offers custom tailored suits and formalwear, stylish and fashion-forward casualwear, alongside any menswear accessory you could imagine.
With a Peaky Blinders-style flair, they are hoping to help put Sunderland High Street back on the map. Other new tenants already in place at the famous local building are delicatessen Fat Unicorn and The Sweet Petite.
Following the recent completion of enovations, Mackie's Corner is now ready to re-open its doors once more when lockdown restrictions begin to ease on March 29.
"It's great to see Mackie's restored to its former glory," said Coun Rebecca Atkinson, Sunderland Council's 'Dynamic City' portfolio holder.
"The new owners had recognised the potential this building has at the heart of our high street and at this crossroads with Fawcett Street. This is a project that the city council and our partners at Historic England were very pleased to support and progress.
"Re-use of historic buildings are significant steps forward in helping to revive the high street.
"Mackie's will again play a prominent role and, with new businesses opening, this is a promising vote of confidence for our city centre. We have investors and businesses who want to operate in our city and it's important that, when we have the opportunity, we support them."
As Mackie's Corner is part of the renovations to bring the high street back to life once more, it was important that the historic elements of the building were also upheld.
"Mackie's Corner has always been much more than just a building; it's part of the soul of Sunderland. As one of the city's most popular historic meeting places, we can only imagine how many first dates, secret get-togethers and tearful reunions have taken place under its gaze," said Jules Brown, historic places advisor for Historic England.
"We owe the Kirtley family a huge debt of thanks for having the vision and ambition to rescue this site from dereliction and secure its future for generations to come with our support."
No one was available to comment for Master Debonair at the time of publishing.