Sunderland City Council announced in February that 2,000 more trees are to be planted across the city, including alder, aspen and oak trees.
Meanwhile, Newcastle City Council is working in partnership with the National Trust and Urban Green Newcastle to plant blossom trees. Popular in Japan, the National Trust aims to encourage more visitors to various cities across the UK with these trees, with their beautiful blossom in springtime. An initial circle of trees in London will be planted, to signify hope as the UK emerges from lockdown. 
SR News spoke to two experts to understand why our city parks and trees are so important for boosting our wellbeing.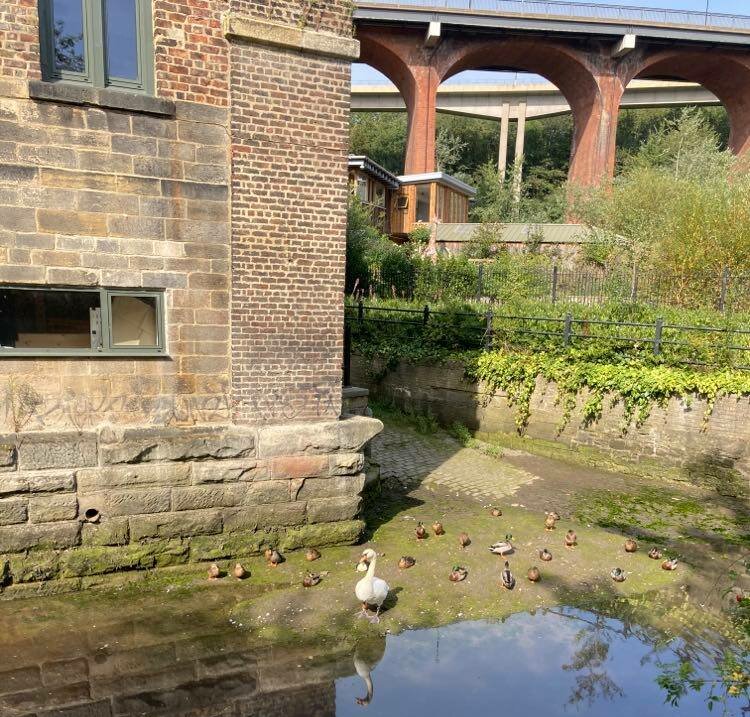 GREEN SPACES can really improve mental and physical wellbeing, but many people do not have equal access to these spaces.
Dr Vikki Houlden, Visiting Researcher in Geography at the University of Newcastle, said: "A Public Health England report last summer showed that people in more deprived communities and black and minority ethnic communities are likely to have poorer green space provision, and also less likely to have their own green spaces.
"Those of us who've got gardens or some outdoor space, it gives you somewhere else to be outside and somewhere else to connect with nature, and obviously you don't have those, you rely more heavily on public green spaces.
"I think, given that we've been confined to just walking around our local areas for most of the last year, it's really made us connect with our local environment and explore places and really value our local greenspaces."
Dr Stephanie Wilkie, Associate Professor in Environmental Psychology at the University of Sunderland, said: "Urban nature is widely recognised by the World Health Organization as an essential component of healthy and sustainable cities.
"A considerable body of evidence supports the positive benefits of urban greenspace and tree density on physical health outcomes such as mortality and non-communicable disease, as well as our wellbeing and mental health.
"These benefits result from exposure to nature, for example through residential proximity to greenspace, because exposure can improve air quality, provide contact with positive microbiota, and reduce the urban heat effect and noise pollution.
"Benefits are also achieved through nature contact, in other words by using urban greenspaces.
"These benefits can occur as a result of recovery from cognitive fatigue, through positive emotional responses to nature that reduce stress levels, and from increased physical activity and social contact."
During the numerous lockdowns and tier 4 restrictions in the North East, parks and green spaces have been vital, especially with restrictions that have kept people locked indoors.
Dr Wilkie said: "Urban nature has been invaluable during the pandemic.
"Perhaps most importantly, urban nature – and urban greenspace specifically – has been essential in maintaining mental and physical health during the pandemic.
"These settings have also been a location where, for many people, they have the only opportunity to have social contact with others."
As lockdown begins to lift this spring and into summer, green spaces such as parks will once again be the first places where people can meet.
Currently, people can visit parks for a coffee or picnic with their household or support bubble, or just one person from outside their household.
As part of the government's roadmap out of lockdown, from April 12th, zoos and theme parks will re-open, before most social contact rules when outside could be lifted from the 17th of May.
After the 21st of June, all restrictions on social contact could be removed.