ROBBERY and personal theft in Sunderland plummeted by 80% during the first coronavirus lockdown last year, according to the Office for National Statistics (ONS).
Certain types of crime, including robbery, theft from a person and burglary, plummeted during the lockdown period, which started on March 23 and ran until early May.
According to the ONS, during that time Northumbria Police recorded 26,084 offences in Sunderland, compared with 32,607 in 2019 – a 20% drop in the overall crime rate.
City resident Jordan Hudson, 30, said: "During lockdown I was on furlough, so at home all of the time. I definitely felt safe at home during those long months, and being able to feel safe at home and in the city was one less thing to worry about during this crazy year."
Crimes such as robbery and theft from a person dropped by 80% during April 2020, compared with the previous year and although many businesses were shut down and unmanned for an extended period of time, burglary fell in Sunderland by nearly 45% in April 2020.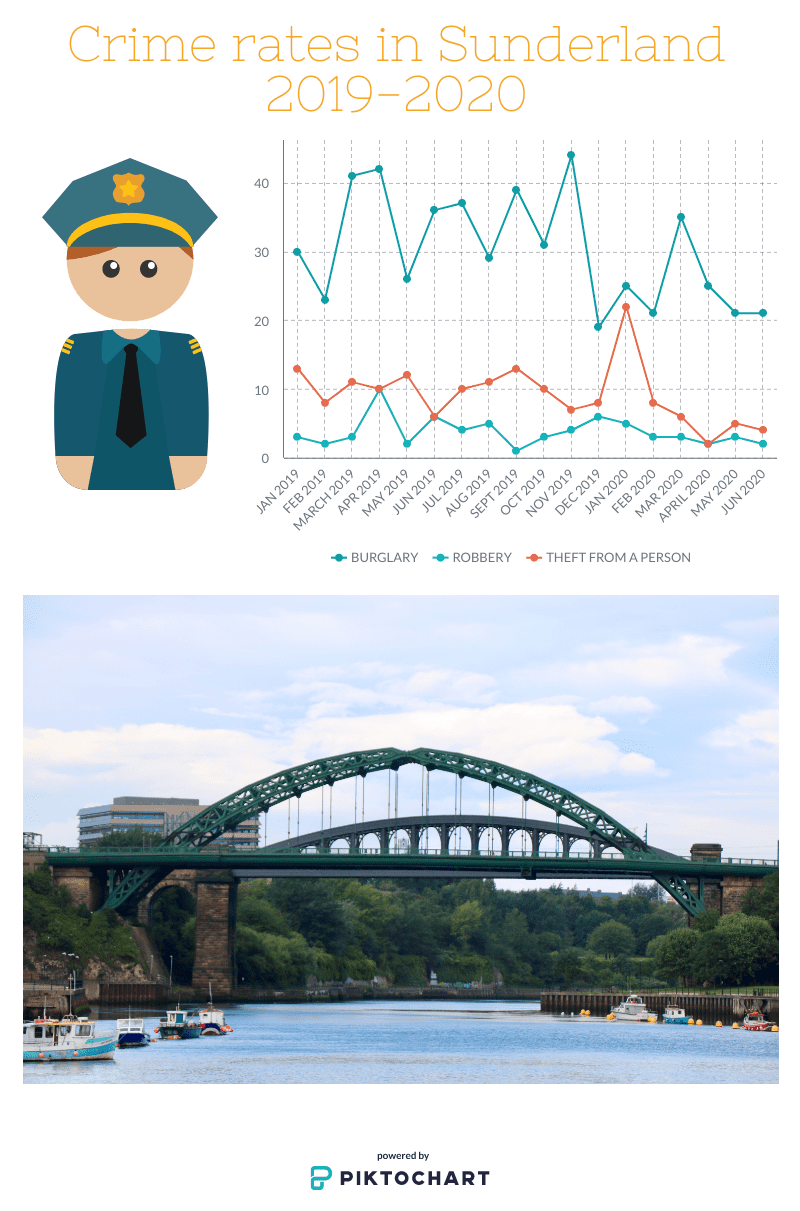 A Northumbria Police spokesperson said: "The national lockdown measures had a significant impact on the lives of residents and businesses across our region.
"Nowhere was this more obvious than in our town and city centres, which were the quietest we had seen them in years, and that, of course, led to reductions in some types of crime.
"Through our ongoing analysis, we were able to anticipate and respond to the changes in crime and offending as a consequence of the restrictions. This allowed us to be in the best position to prevent crime and target the right areas at the right times.
"For example, we carried out planned patrols which deterred opportunistic thieves from targeting closed businesses and worked hard to reach victims of domestic abuse. We will continue to look to provide the very best policing service that our communities expect and deserve as these unprecedented times continue."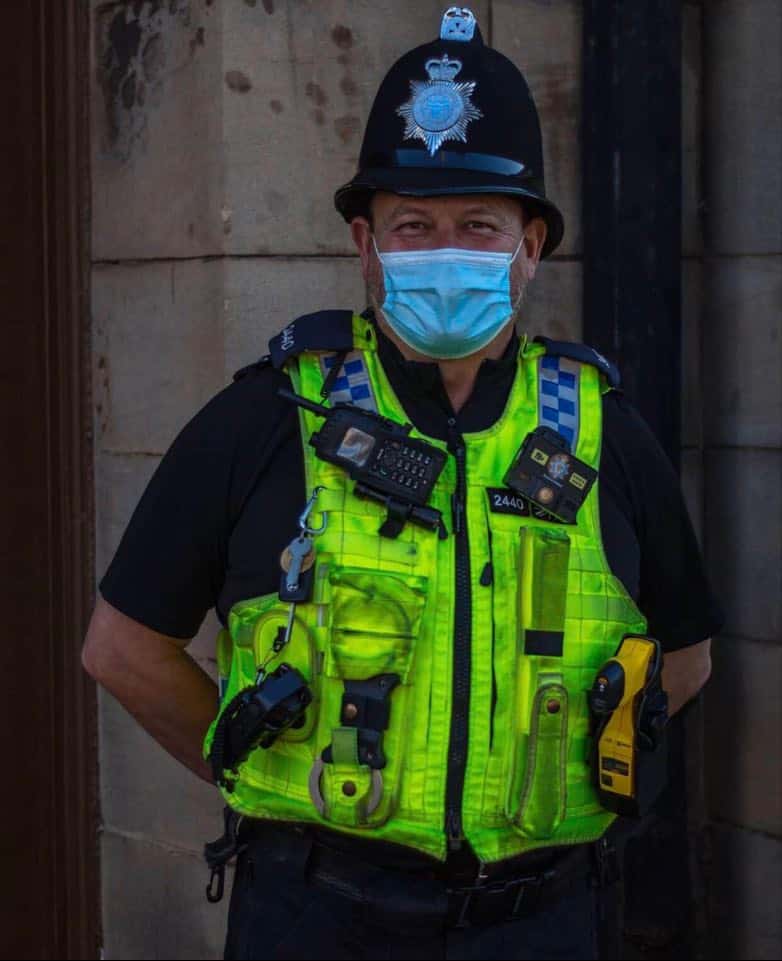 An image of a Northumbria Policeman captured by Tiaseye via Instagram.