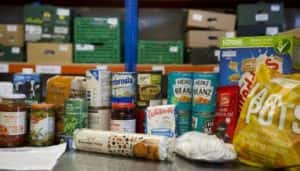 FOOTBALLER Marcus Rashford has inspired a fundraising campaign to prevent children in Southwick from going hungry this winter. 
Inspired by the Manchester United star's free meals campaign, Southwick resident, Michael Butler opened a GoFundMe page with the goal of raising £1,000 to support children and families in the Southwick area. 
Donations received through the page have purchased vouchers which have been used by Southwick Neighbourhood Youth Project to source meals and distribute them to families across the area.   
Mr Butler said: "We live in a high poverty area and have close to double the city average of children living below the poverty line." 
Marcus Rashford founded his own campaign to extend free school meals for children over the Summer holidays.  
In his personal testimony, Rashford said: "When it comes to our children, we will always stand united." 
There are plans to promote the cause over the Christmas period, to alleviate the "holiday hunger." 
Having raised £575 to date, the campaign is well on its way to reaching the £1,000 target.  
To find out more about the Southwick Neighbourhood Youth Project, please visit: http://www.snyp.co.uk/home.html or to donate, visit: https://www.gofundme.com/f/support-free-school-mealssouthwick