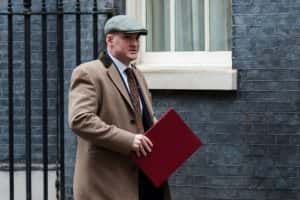 A CONSERVATIVE MP who until very recently was a junior minister for the Northern Powerhouse project has caused outrage by clumsily suggesting that culture in the south is all about ballet and opera – but in the north it's just about football.
Jake Berry, MP for Darwen and Rossendale in Lancashire – who still leads the Northern Research Group of more than 50 Tory backbenchers representing northern constituencies – was, ironically,  pleading the case for more Government help for northern football clubs starved of cash by coronavirus.
He told MPs: "First of all is the hit that northern culture has taken from this Covid crisis.
"For many people who live in London and the south of England, things like the opera house and ballet will be at the heart of their culture.
"But for many of us in the North it is our local football club – our Glyndebourne or Royal Ballet or Royal Opera House or Royal Shakespeare Company will be Blackburn Rovers, Accrington Stanley, Barrow, Carlisle or Sunderland.
"I think… the time has come where the government must seek to intervene to… save local football clubs across the north of England – many of which are the cornerstone of our communities and at the heart of our culture.
"For many who live in London and the south of England, things like the opera house and the ballet will be the heart of their culture, but in the north… it is our local football club"

Tory MP Jake Berry calls for government to help "save" local clubshttps://t.co/YDGKq7hbFX pic.twitter.com/lcqDk1xpZ0

— BBC Politics (@BBCPolitics) November 11, 2020
The MP's clumsy comments drew widespread anger and criticism, including from University of Sunderland pro-vice chancellor Graeme Thompson, who said: "I think if he was trying to say that football clubs, and lower league ones in particular, should be better supported, that is something I would agree with. 
"Sunderland are in League One at the moment; they need help and so do other lower-league clubs."
"But it came across clumsily, that football for the north is what opera and culture is for the south.
"What about the thousands of people that go into Stamford Bridge, the Emirates Stadium or the London Stadium? Does it mean they are more likely to enjoy football and the arts?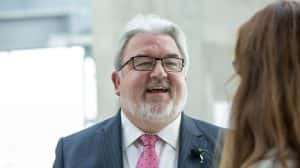 "It is just a really lazy stereotype that you can be a football fan or an arts fan and not both – but you can be both. 
"There would be West Ham supporters who wouldn't dream of stepping foot inside of a theatre, in the same way there might be Middlesbrough fans who aren't interested. 
"It isn't about north and south, it is about personal taste and preferences."
Following comments by Jake Berry in today's #PMQs, we are disappointed that an MP and former government minister continues to perpetuate tropes that culture in the north is of less value than that in London.

— Northern Ballet (@northernballet) November 11, 2020
Mr Thompson is a season ticket holder at Middlesbrough FC, and is also chairman of Sunderland Culture, an organisation dedicated to promoting and inspiring culture across Wearside, and said he believes that the notion of football fans not being interested in other aspects of culture is nonsense. 
He said: "I know lots of people who go watch football and also go to the theatre, the Sage, the National Glass Centre and attend performances: it is not an exclusive thing, and you can't pigeonhole football fans and say that they can't be passionate about both.
"It is lazy, naïve and trope to say that people in the north prefer football over culture and that just isn't true."
Surely people in the north can be credited with liking both arts AND sport? They're not mutually exclusive, and indeed for many are essential elements of a full, rich life. Sigh.

— John MacIntyre (@JohnMacIntyre2) November 12, 2020
Insulting. Outdated. Shows a complete lack of understanding, out of touch.

— Fiona (@fionakgill) November 12, 2020
A wider question has been raised in the aftermath of Mr Berry's comments, about whether the north/south divide in the UK is as strong as it has ever been.
"There is no doubt that for the past two decades there has been a growing disparity between the south east and London compared to elsewhere in the country," said Mr Thompson.
"Increasingly, whether it is broadcasters or the Government – they have become very London-centric and the rest of the UK feels like it is another country almost. 
"I don't think this is a new thing, I think that the current status is that some opinion-formers in London and the south east do sometimes look down on different parts of the UK.
"The point I was going to make is that the Government has committed to a levelling-up agenda which recognises that there are areas in the country, like the North, where there is an economic imbalance and certain parts of the UK need investment, support and more attention."
What do you think? Send us your comments on SR News's Twitter.