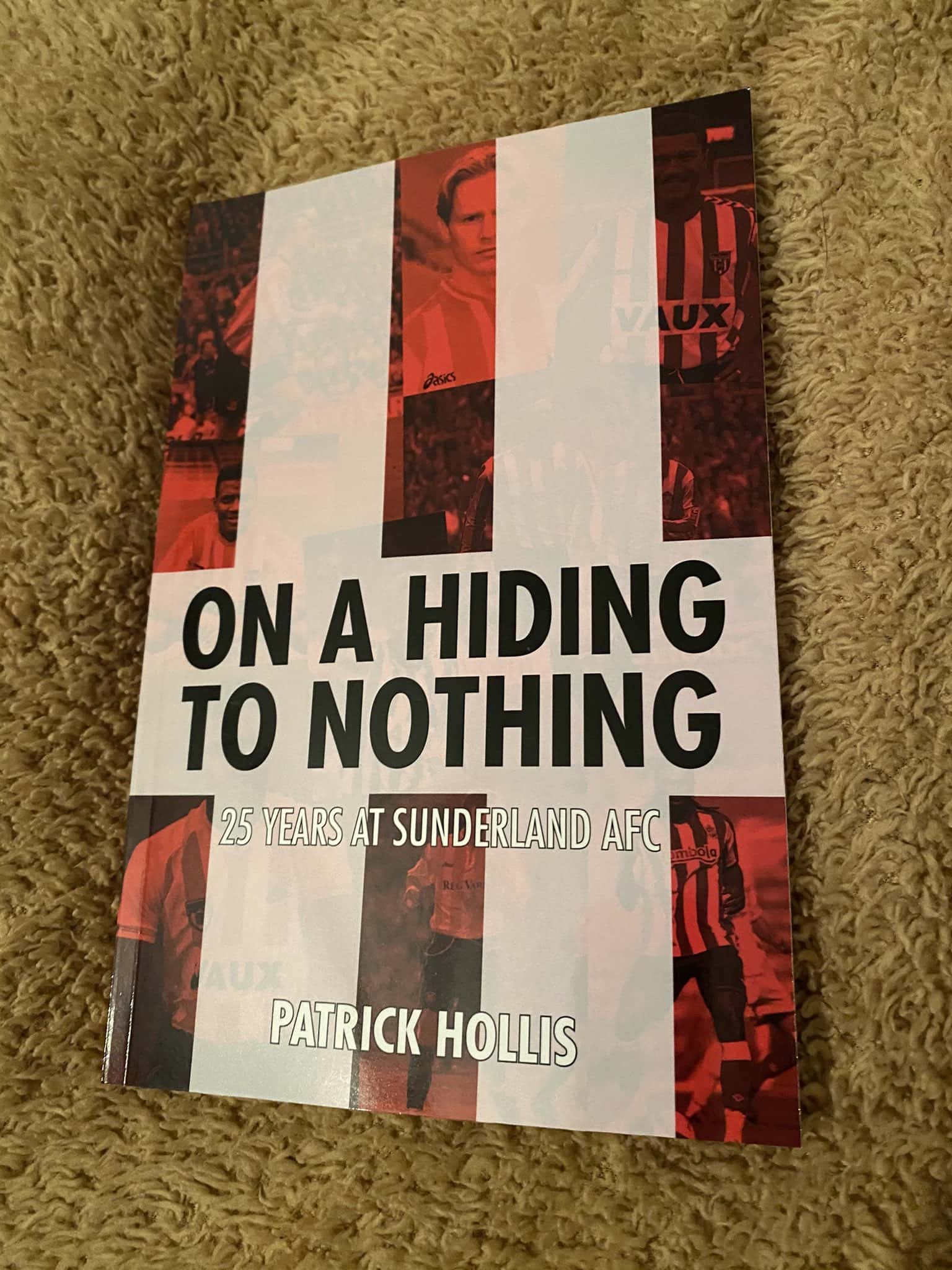 WHEN the Covid-19 pandemic struck the UK in March, a lot of the population was presented with an unprecedented amount of free time.
Some people used that time to improve their homes, binge Netflix, play games consoles or, in Paddy Hollis' case, write a book.
Eight months later, and Paddy is now a published author as his Sunderland AFC book 'on a hiding to nothing' hits online stores.
"I've wanted to write a book about Sunderland AFC for some time now, to be honest it's more because I love writing," Paddy said.
"Being able to put together this love and the experience of being a Sunderland fan together has been a fantastic experience. 
"The process has been enjoyable, talking to former players, a few who I watched, gave me a better idea of what the club was like to be involved with during tough times.
"It sounds odd but the lockdowns actually helped me get the book done. I started it in late 2018 but I went off to University for my final year. 
"It wasn't until I was furloughed from work in March this year that I was able to really crack on with the book."
'On a hiding to nothing' covers a time period that saw Sunderland move stadium, play in three divisions and reach two cup finals.
"The book is about the period of 25 years between 1984 and 2009 at SAFC. It's a look into how the club was run and who made it tick under each manager and who made the club special. 
"I have tried to talk with some players who haven't really spoken about their time at Sunderland much, and this has revealed some interesting anecdotes!"
Paddy currently works for the Cambrian News, and he covers his beloved Sunderland AFC on the Roker Report website.
"The love of writing has been with me for years. I used to write match reports for my primary school football team, of which I was the goalkeeper, when I was only about eight or nine. 
"Being an author has been an ambition of mine and I'm very proud to have achieved this at a young age. I have a couple more ideas for my next book, non sport related, so I'm hoping my first won't be my last!"
The book costs £14.95 and is available on the A Love Supreme website.