Search 'US Election 2020' to see all our coverage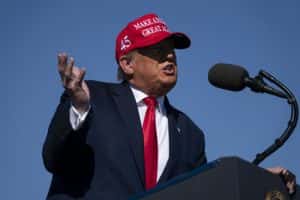 IN THE last 24hours, incumbent U.S. President Donald J. Trump has been censored from Twitter for infringing on the platform's terms of use which state that: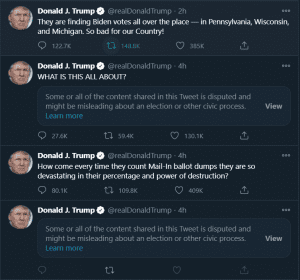 You may not use Twitter's services for the purpose of manipulating or interfering in elections or other civic processes. This includes posting or sharing content that may suppress participation or mislead people about when, where, or how to participate in a civic process. In addition, we may label and reduce the visibility of Tweets containing false or misleading information about civic processes in order to provide additional context.
In the last 24hours, he has had four out of his 11 tweets censored by Twitter.
President Trump is currently awaiting the final vote counts in Pennsylvania, Nevada, Georgia and New Mexico which will be vital in determining who will win the election.