Search 'US Election 2020' to see all our coverage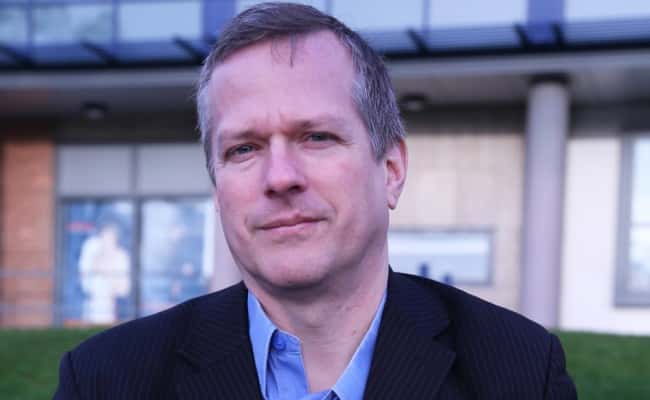 A SENIOR  specialist academic at the University of Sunderland (UoS) says he does not believe mere emails will influence American voters, in the wake of claims from President Trump's security officials that Iran and Russia were behind an email campaign targeting voters in today's US presidential election.
Dr Kevin Yuill, Assistant Professor of American History at UoS, said: "People are not stupid."
His comments came after events late last month, when President Trump's director of National Security, John Ratcliff, claimed Russia and Iran had obtained voter registration details, and the FBI accused them of trying to interfere with the US election.
The emails appeared to be sent from the so-called 'Proud Boys' – a far-right, neo-fascist group which promotes and engages in political violence in the US and Canada – and read "You will vote for Trump on election day or we will come after you".
Trump's security officials claimed the campaign was an attempt to damage him.
But UoS's Dr Yuill said: "It appears that the Trump campaign is simply using the incident to be able to counterbalance the claims made by Democrats that Russians are influencing the election in favour of the Democrats.
"I think these claims – which were also made about Britain in relation to the Brexit vote – exaggerate the influence of round-robin emails and tweets.
"People are not stupid and will be unlikely to change their votes because of these emails. These claims are also dangerous because, as they were in Britain, they can be used to discredit a genuine democratic vote."
In a  White House press release at the time, Mr Ratcliff said: "Two foreign actors, Iran and Russia, have taken specific actions to influence public opinion related to our elections.
"We have already seen Iran sending spoof emails designed to intimidate voters, incite social unrest and damage President Trump."
Officials did not present any evidence to support their accusation of Iran, but Ratcliff insisted: "Our election systems are resilient and you can be confident your votes are secure".
FBI director Christopher Wray echoed the message, telling Americans: "You should be confident that your vote counts."
Trump previously came under fire for his comments about the Proud Boys during a presidential debate with Democratic candidate Joe Biden on September 30, when he told the organisation to "stand back and stand by".
Alireza Miryousefi, head of media office for Iranian Mission to the United Nations tweeted in response:"These accusations are nothing more than another scenario to undermine voter confidence, and are absurd. Iran has no interest in interfering in the US election and no preference for the outcome. US must end its malign and dangerous accusations against Iran."