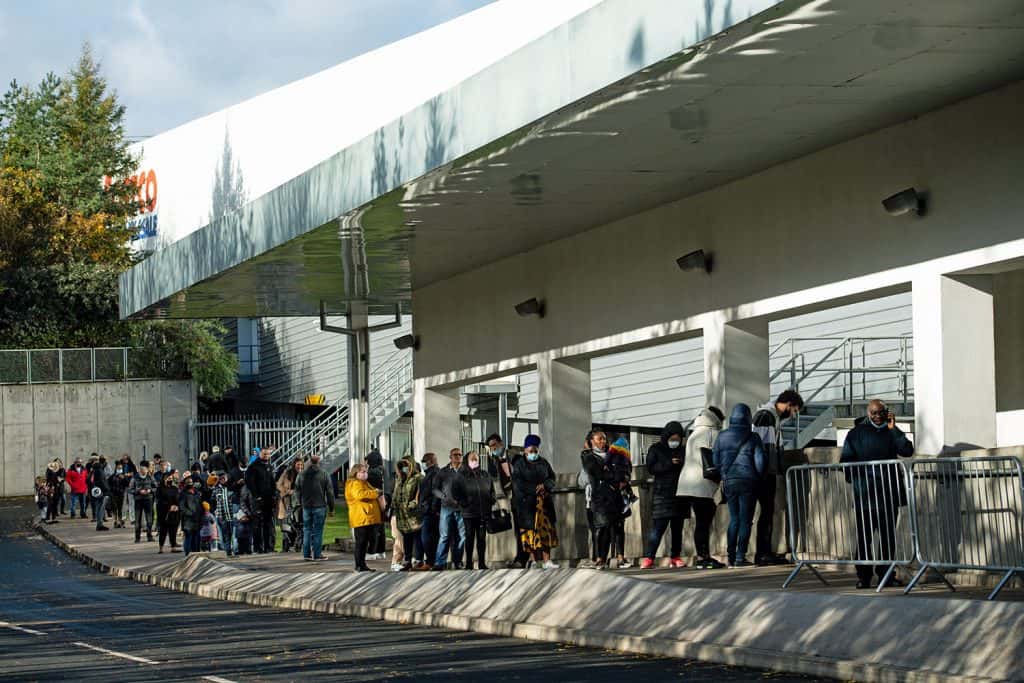 Earlier lockdown 'would have saved thousands of lives'
Thousands of lives would have been saved if Boris Johnson had imposed a short lockdown when experts recommended it in September, a scientist advising the Government's coronavirus response has said.
Professor Andrew Hayward said the move would also have "inflicted substantially less damage" to the economy than the new national lockdown for England, which will be imposed on Thursday.
Chancellor Rishi Sunak said it is his "expectation and firm hope" that England will exit the second shutdown on December 2, but ministers are unable to guarantee that.
The Scientific Advisory Group for Emergencies (Sage) recommended on September 21 that a shorter "circuit-breaker" lockdown was needed and Prof Hayward told BBC Radio 4's Today programme: "I think if we had chosen a two-week circuit-break at that time, we would definitely have saved thousands of lives."
Second shutdown 'should do less economic damage'
England's second lockdown will cause GDP to drop sharply in November – but is expected to be "less economically damaging than the first one", according to experts.
Andrew Goodwin, chief UK economist at Oxford Economics, said he expects GDP to dive by 10 per cent month-on-month in November as a result of the restrictions announced by the Prime Minister over the weekend.
He said the "less restrictive" measures, which allow the education sector to remain open, will result in a slightly shallower downturn.
From February to April, GDP slid by 25 per cent as vast swathes of the economy were sent into shutdown.
Latest hospital patient numbers vary widely compared with lockdown 1.0
Some 9,213 Covid-19 patients were reported as being in hospitals in England on October 31.
This is the highest number since May 7, and is just over half the number reported at the peak of the first wave (17,172 on April 12).
On March 23 the number stood at 3,097 – and it took only a week to treble in size to 9,498 on March 30.
The current number is rising more slowly. It has taken two weeks to roughly double from 4,814 on October 17 to 9,213 on October 31.
In north-west England, the number of hospital patients is now very close to the first wave peak: 2,660 on October 31, compared with a peak of 2,890 on April 13.
By contrast in south-west England, the current number is 431 – around half of the region's first wave peak of 840 on April 14.
MP: golf courses should be exempt from national restrictions
The Government has been urged to rethink plans to close sports facilities such as golf courses as part of new coronavirus lockdown restrictions.
Stricter measures are set to come into force from Thursday, and will include indoor and outdoor sports facilities such as driving ranges being ordered to close.
Julian Knight MP, the chair of the Digital, Culture, Media and Sport (DCMS) committee, believes the approach is wrong and said: "Perhaps there needs to be some reflection on the work that was done in the spring by these institutions. I know one golf club for instance that spent £5,000 on sanitising, I know another one that tested staff at a cost of £400 a week."
Labour leader condemns Government leadership during  crisis
Sir Keir Starmer has told the Confederation of British Industry (CBI) conference: "One of the things I've learnt from this crisis is that it exposes leadership like nothing else.
"On that count the Prime Minister and the Chancellor have failed: they failed to learn, they failed to listen, and they failed to lead.
"The result is tragic – but all too predictable."
Religious leaders not consulted over lockdown
Senior clergy members say they were not consulted over plans for a second national lockdown and will write to the Government to question why "certain exemptions" have not been made.
The Archbishops of Canterbury and York, and the Bishop of London say they will also emphasise the "critical role" that churches play in the community.
In a letter written to the clergy of the Church of England (CoE), Justin Welby, Stephen Cottrell and Sarah Mullally praised the "energy, hard work and creativity" of members which had allowed worship to continue during the pandemic.
"We are grateful that the new guidelines being introduced on Thursday not only allow churches to remain open for private prayer but also enable online worship to be broadcast from the church building," they said.