CARDS for Good Causes, the UK's largest multi-charity Christmas card organisation, has opened its doors in Sunderland as Christmas card sales have already seen a significant rise this year. Sam Boal went along to discover more.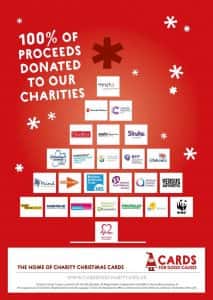 THE pop-up shop, which is run by volunteers, opened in Sunderland's Bridges shopping centre on October 6, 2020 and is the first of a network of more than 200 temporary shops set to open across the UK over the coming weeks.
The non-profit organisation has a huge selection of charity Christmas cards and seasonal gifts, with 100 per cent of its proceeds donated to local and national charities.
It will represent over 250 charities, including Cancer Research UK, Barnardo's, the Alzheimer's Society and the RNLI, as well as a number of guest charities, such as CLIC Sargent, Children's Cancer and Leukaemia Group, Grace House Hospice and British Red Cross.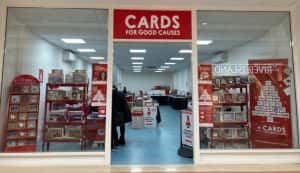 Last year, Cards for Good Causes raised over £5million for charity and has aspirations to do even better this year, with charities needing vital funds more than ever in the current Covid-19 Crisis.
SR News spoke to Lauren Gosling, CGC shop manager, who said: "This is our first year in Sunderland and it's a brand new store. It's a complete trial run of the shop this year and we are hoping that it's going to be so successful that they're going to bring it back year on year.
"They have done it previously, where they have run stalls from local churches, so this is a massive step up for the charity. It's great that it's come to the Bridges, where a lot of people can see all the charities we support. We support over 250 national local charities, who all get 100 per cent of the profits from everything we sell in the shop, and it's really important right now that they're getting those funds, especially during Covid.
"We're in a great location, as it's pretty central next to so many popular shops. We're getting quite a lot of attention, which is great."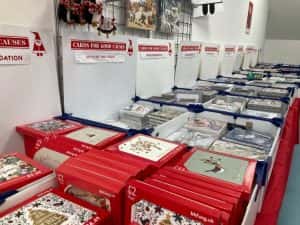 The opening comes as the latest Google data has shown the Covid-19 crisis has created a rising demand for Christmas cards this year, already above 2019. It has become ever more popular to send a card and make a difference to someone at home.
Shoppers at the Sunderland store will be able to choose from hundreds of different Christmas card designs, as well as traditional advent calendars and candles, wrapping paper, gift tags, napkins and stocking fillers.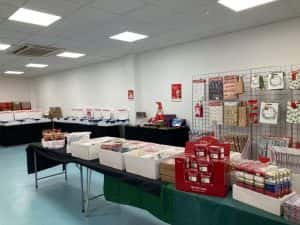 In a statement, Jeremy Lune, CEO for CGC, said: "Many of our charities have not been able to source an income from their usual events this year, so buying a card or gift from us is a way of giving them that vital funding that many of them so desperately need this year.
"Our online charity Christmas card sales have increased significantly already and we are really seeing people wanting Christmas to lift everyone's spirits. It's great that we can be a part of that."
Cards for Good Causes Sunderland is open Monday to Saturday 9am-5pm and Sunday 11am to 5pm, and can be found at Unit 71 in The Bridges, next to Hotel Chocolat and The Fragrance Shop.
For further information visit www.cardsforcharity.org.uk or follow us on Facebook at Cards for Good Causes Sunderland, Instagram or Twitter @CFGCSunderland.