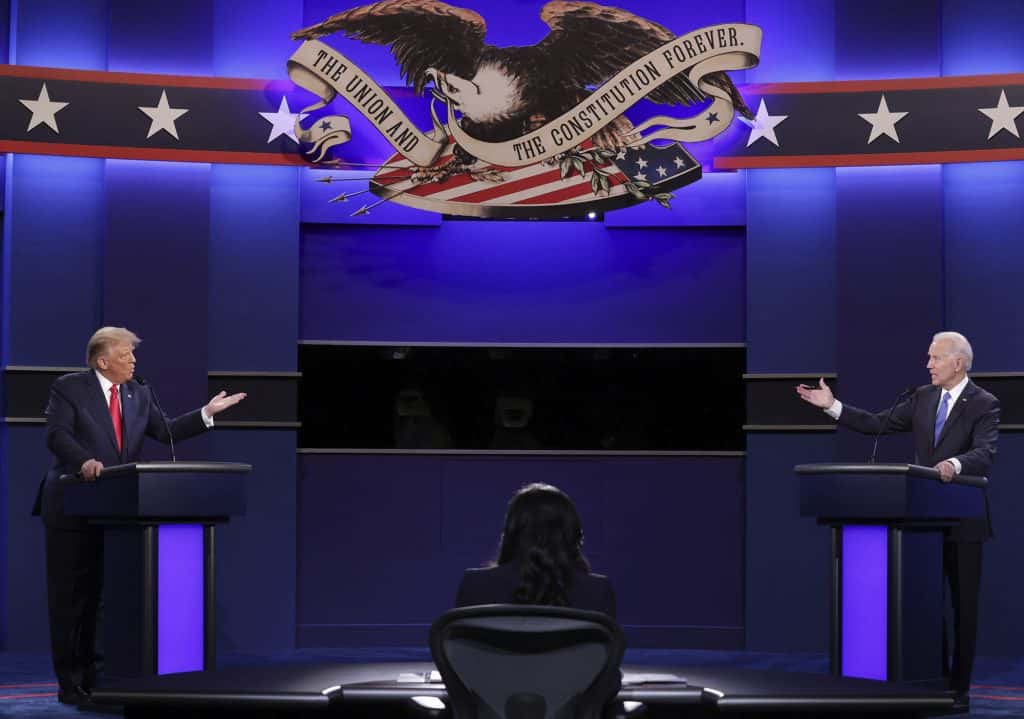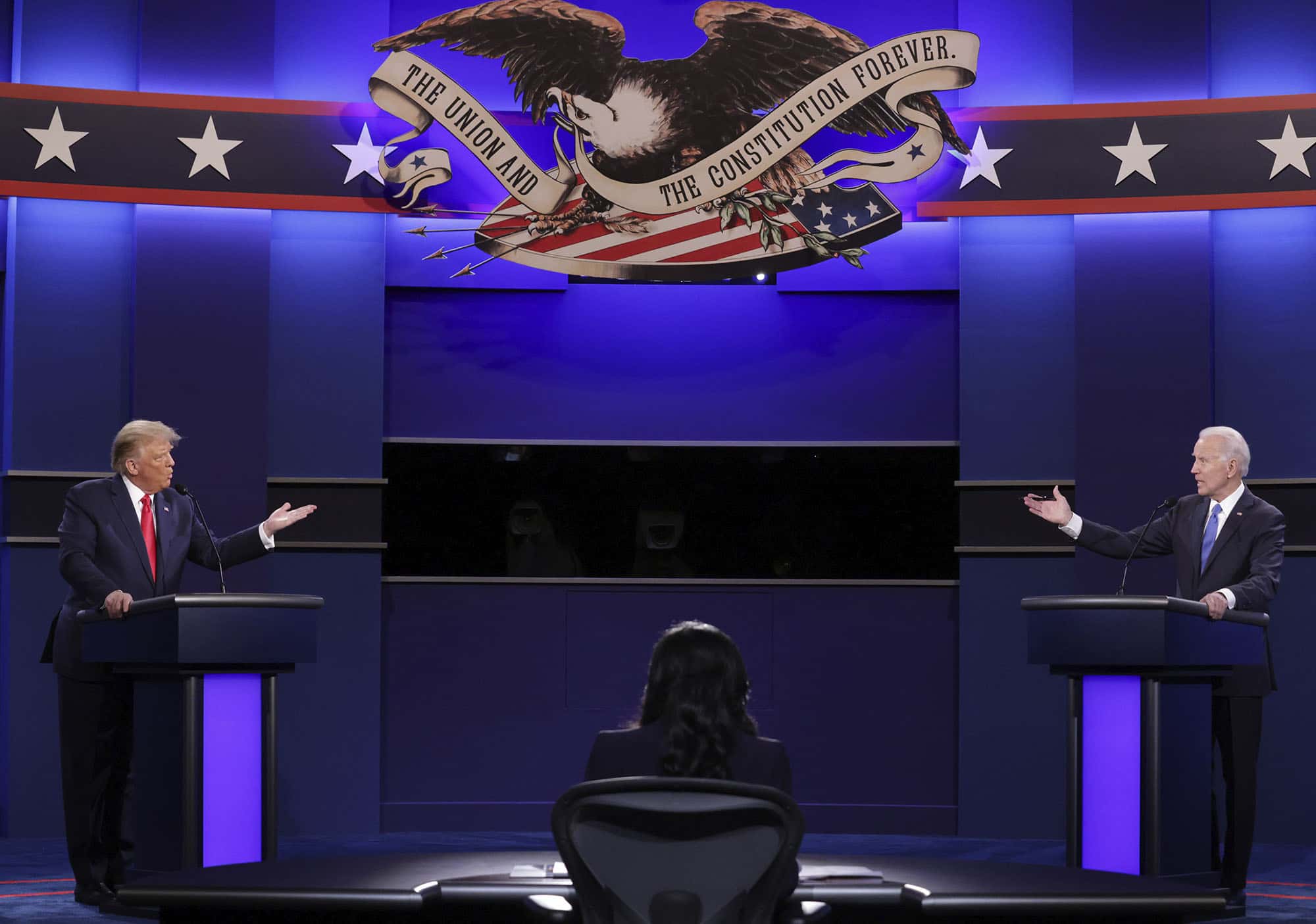 US President Donald Trump went head-to-head with White House rival Joe Biden in the final presidential debate, with a little under two weeks to go before the American election on November 3. Kamron Kent reports on the key topics the two men discussed and how the debate went.
Coronavirus
Once again, one of the biggest topics for the presidential candidates was the coronavirus pandemic
The President, on being asked how he is going to lead the US through the next steps against coronavirus, claimed that state-wide increases in Covid-19 cases had "now gone".
In addition, he said a vaccine was on its way, which some took as a reference to his recent treatment using a drug created by Regeneron Pharmaceuticals, which Mr Trump claimed had made him 'immune' to the disease.
However, Biden pointed to the 223,000 American already killed in the pandemic and condemned Mr Trump's handling of the crisis, despite the President's claims of getting a vaccine out by the end of the year.
National security
It was confirmed that Iran and Russia are working together to interfere with the election as they have gained access to US voter registration information and Iran sent intimidating messages to Florida voters.
Biden said: "Now we learn that Iran is involved. They will pay a price if I'm elected. They're interfering with American sovereignty."
Mr Trump claimed they wanted to stop his opponent from becoming president because they "know him".
This important segment soon turned into a debate regarding tax returns, as Trump claimed he had 'pre-paid' his taxes and would release his returns statement as soon as possible, after it was revealed by the New York Times that he paid only $750 in federal taxes in 2017.
Healthcare
The Affordable Care Act (ACA), commonly known as 'Obamacare', is something that has had Mr Trump foaming at the mouth for a while, and he pledged to repeal it through the US Supreme Court.
The President claimed that Biden was attempting to socialise medicine. But, his opponent believes that all Americans should have a right to healthcare – without the worry of how to pay for it.
However, Mr Biden is aiming to build on Obamacare by including a public option in addition to reducing premiums.
Unemployment
One of the main points for this short segment revolved around raising the minimum wage to $15 per hour – more than doouble what it is now.
However, Mr Trump argued this should be a state option rather than a national government decision.
When questioned about a relief fund, the president was quick to blame the Speaker of the House of Representatives, Nancy Pelosi, for not approving a relief fund – to which NBC News White House reporter Kristen Welker, who moderated the debate, responded: "You're the President".
But Mr Biden said the 'Heroes' (Health and Economic Recovery Omnibus Emergency Solutions) Act – designed to provide additional employment support to Americans – had been passed since the summer.
Immigration
Mr Trump praised his "brand new wall" and criticised the Democrats for their stance on immigration during Mr Biden's time as vice-presidents in the Obama administration, accusing his predecessor of creating "cages"
MrTrump said the "catch and release" procedure for illegal immigrants was a "disaster" and said many immigrants – apart from those with the "lowest IQ" – simply vanished.
However, Mr Biden argued that under Mr Trump's administration, there had been shocking treatment of immigrants on the border, where families are separated.
Race
The moderator highighted a tough reality for both candidates when it came to racial issues. She said it was know that regardless of class and income, black and ethnic minority parents felt they had no choice but to teach their children about what they should do if stopped by the police, due to the fear of being shot due to their skin colour.
Mr Biden said he never had to tell his daughter to "put both hands on top of the wheel" and not to "reach for the glove box, as someone might shoot you".
However, Mr Trump reminded voters of Mr Biden's use of the term "super predators" in relation to the Crime Bill of 1994, and claimed he had provided 10 years' worth of funding to "historically black universities".
The President claimed to be the least racist person in the room.
Climate Change
On combating climate change, Mr Trump deflected away from the question, as he discussed how "filthy" some 'eastern' countries are, like Russia, China and India, while he praised the environmental record of the US.
However, the former vice president promised 'millions of new, good paying jobs' with aims to beat China in the electric car market.
Mr Trump, in relation to running their factories, stated: "Solar doesn't quite have it yet."
Mr Biden said the US has to move to net zero emissions by 2050, as he would aim to complete a "transition from the oil industry".