THE weekend is finally here, and we at SR News want you, our dear readers, to take a break from all the Covid-19 talk and enjoy some of the happier stories and videos from this past week.
Communicating cat
Yes, you read that right! LadBible shared a wonderful video of this lovely cat talking to their owner – well, kind of!
Watch in amazement – as we did this morning when procrastinating before work.
https://www.facebook.com/LADbible/videos/2820846271485094
Diet for Drax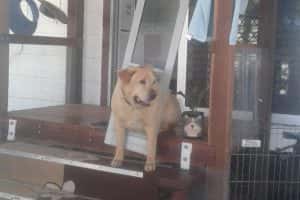 Tubby dog Drax has been put on a diet after getting stuck in his doggy door.
Owner Charmaine Hulley got Drax two years ago, when she gave the poor pup a home after he was found living on the streets looking frightened and malnourished.
She said when she first bought Drax home he was too scared to look at anyone or eat, but fast forward to now and the problem is long gone, with the dog indulging in his new life of luxury.
Oh, we all love 'Rate my Plate' and we have picked out two dishes that caught our eye for the right and wrong reasons!
The first we love, with Jason F submitting a rather tasty looking steak dish.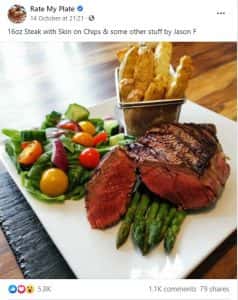 The next dish looks rather revolting – and we apologise for showing you it!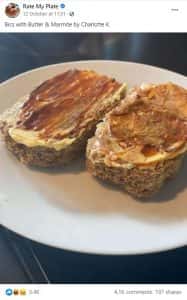 Sausage vending machines!? Yes, you read that right
Brits love Greggs – particular us North East folk.
Germans, well, they love sausages.
So much so that sausage vending machines – yes they are a thing – are a booming business, especially outside German cities, where shops are less likely to stay open for long hours, according to a survey by the German Press Agency.
"Especially in structurally weak, rural areas, vending machine solutions are becoming increasingly popular," says Heike Richter, an industry spokesperson.
"There is a strong development towards the vending machine, which is used to deliver meat, milk, eggs and other products to customers outside of core opening times."