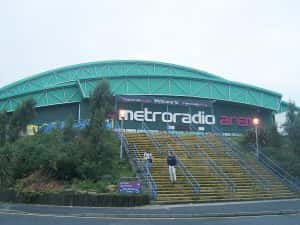 WHILST the coronavirus pandemic may have hit pause on the live music scene, here at SRNews, we're keen to remember the memorable modern concerts of the North East. Taking us back through twelve years of notable performers to take the Tyne and Wear by storm, here are just a few of our favourites from just over a decade of musical history.
With history at the core of the Empire Theatre, its modern output is just as impressive as its golden rock era. From Jimi Hendrix to The Rolling Stones, The Beatles and The Who, Sunderland's historic theatre can pride itself on a star-studded guest list that has continued up until its most recent performance from Elvis Costello and his Grammy award-winning Imposters.
Newcastle's Utilita Arena has offered up a host of incredibly talented artists also. From Britpop hero Liam Gallagher with his Oasis-heavy solo tour, to support for the modern surge of musicians, with Miles Kane and local legends, Field Music.
Great artists are no strangerS to the North East, and although absent from this modern timeline, it's worth mentioning the great Bob Dylan performance of the 1980s at Newcastle's pride and joy, St. James' Park. His trailblazing work set the bar of quality, shaping the music scene and expectations of audiences.
Liam Gallagher isn't the only performer to rely on nostalgic tracks, with fellow-Britpop alumni Supergrass providing one of the final gigs at Newcastle's O2 Academy before the pandemic took hold of the industry.
Socially distanced gigs were proven a possibility by the later entrants onto our timeline, with Jimmy Carr, Two Door Cinema Club, and Frank Turner providing Newcastle gig-goers a great series of evenings.
Although the gig scene has taken a fatal blow from the ongoing pandemic, we're hopeful we can see great gigs like this sometime in the near future.