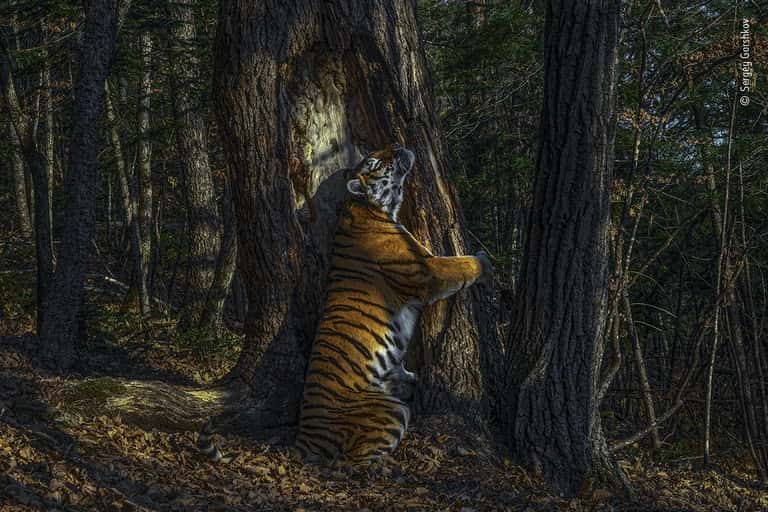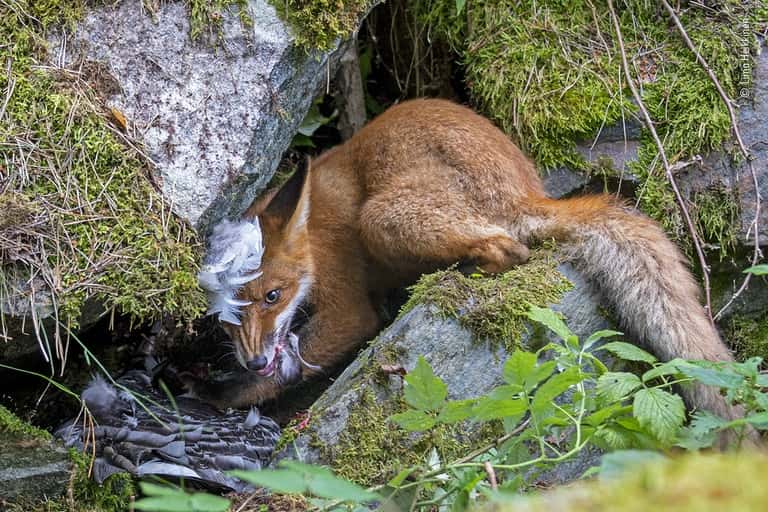 A "UNIQUE glimpse" of a Siberian tigress hugging a fir tree has won this year's Wildlife Photographer of the Year competition.
Russian photographer Sergey Gorshkov beat 49,000 entries from around the world to scoop the top prize in the prestigious contest, with an image which took more than 11 months to capture with hidden cameras.
Judges said the photograph shows a "scene like no other" and offers hope that Siberian, or Amur, tigers are making a comeback.
Liina Heikkinen won the Young Wildlife Photographer of the Year title with a picture she took on holiday in Helsinki, Finland, at the age of 13, of a fox cub trying to eat a barnacle goose in a rock crevice while keeping its hungry siblings at bay.
The winners were announced by the Duchess of Cambridge at an online awards ceremony last night, streamed from the Natural History Museum in London, where an exhibition of the images will go on display.
The grand title winners were selected from 100 of the top images submitted to the competition, in categories which highlight the world's rich habitats, animal behaviours and species.
HAVE YOU GOT A PICTURE YOU'D LIKE TO SHARE?
SR News would love to see your shots of local wildlife – or any other subject for that matter.
Please email us your pictures as JPEG or PNG files (minimum of 1000 pixels deep/wide for portrait/landscape images) – and don't forget to include your name and some basic explanation of what the picture shows, when you took it etc.
We'll collect them and feature your pictures here on SR News, and across our social media channels.
No prize, just a chance for some creative fun.
Email your images to mediahub@sunderland.ac.uk